If there's an area of expertise for 1OAK's resident DJ Steven "ESKAE" Kanemoto it's '90s hip-hop.
He's wowed me out and about with some incredible throwbacks (Tha Dogg Pound's "Let's Play House" and Da Brat & Notorious B.I.G.'s "Da B Side," to name a couple), so this is something I know firsthand.
That said, it only made sense that I enlisted the 36-year-old Hawaii native to come up with the #throwbackthursday playlist of his choice specially for skyelyfe this week.
Check out the q+a below to learn more about Kanemoto's life in L.A. and behind the ones and twos, and scroll to the very bottom to get 12 of his old-school picks for the week, which include hits by Monifah, Donell Jones, Joe and more!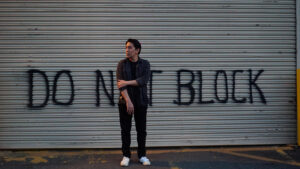 skyelyfe: What are your all-time favorite type(s) of music and who are your all-time favorite artists?
Steven Kanemoto: New York Underground music from '90s is where everything started for me: Gang Starr, Nas, Jay-Z, DITC, KRS-One, Mary J. Blige, Masters At Work and Armand Van Helden, as well bands like Sonic Youth and Portishead. Also I grew up on a hefty serving of AM radio stations that played Stevie Wonder, Motown Records, and all the pop disco tunes.
SL: How did you get into deejaying? Which places can we catch you spinning?
SK: A friend in high school had a DJ setup and worked as a wedding DJ on the weekends. During the week, he'd let me come over and give me some lessons. Eventually he got bored of deejaying and sold me his turntables. I still have that same pair to this day.
I'm a resident DJ at 1OAK LA which I do every Thursday or Saturday. Aside from that, I'm regularly working at every major club and little watering hole between La Cienega and Cahuenga.
SL: What do you do when you're not deejaying?
SK: I'm fortunate to have a great group of friends working in fashion, the arts, food as well as music. Normally I spend my downtime checking in with them and getting inspiration from them.
SL: When it comes to L.A., where are your favorite places to eat, drink, shop, hang out?
SK: I'm sworn to secrecy on my favorite places in LA but of the few I can mention, The Dime is my Cheers. It's the first bar that let me DJ when I moved to the city four years ago and has continually held me down.
The Pacific Dining Car is a favorite because of the absurdity of getting a proper Steak and Lobster at 5:00 a.m. on a weekday.
I have an obsession with furniture and rad things for my apartment. If I do shop for myself, it'll probably be a flea market in the city – either Rose Bowl or Fairfax High.
[divider_flat]
To learn even more about Kanemoto, check out his recent GeekNation podcast and follow his moves in cyberspace!
[divider_flat]