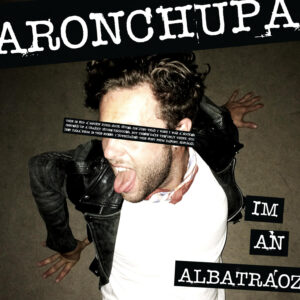 At just 23 years old, AronChupa joins Avicii, Zedd, Alesso, Martin Garrix and Porter Robinson on the list of currently booming EDM producers who shot to wild fame at impressively young ages.
As he prepares to hit the main stage tomorrow at Miami's Ultra Music Festival, the Swedish artist, whose real name is Aron Ekberg, sat down with skyelyfe earlier this week in L.A.'s Santa Monica, to discuss becoming an overnight sensation with the release of his oddball single, "I'm An Albatraoz" (which features his sister Nora Ekberg on vocals). The hit went certified double platinum in Sweden and platinum in New Zealand, Italy and Denmark. It has also been streamed more than 200 million times via Spotify and YouTube and has been Shazammed four million times.
Ekberg certainly doesn't credit those (not so) hard-hitting lyrics for the song's success, explaining with a laugh: "They're not poetry. I was focusing on the beat pretty much, but we needed something to sing. I can't even remember the lyrics myself now."
Read on to find out what annoys the rising star about EDM, what he thinks the pros and cons are of young fame, why "hip-hop-swing" should be on everyone's radar and how he's paying it forward with his fans.
skyelyfe: What is your take on L.A. and what has your experience been like when you've visited?
Aron Ekberg: It's the bomb [laughs]. I really like L.A. I've been here a couple of times. The shows are always good here and I don't know if there is anywhere else on earth where the EDM or music scene [in general] is as big as it is here. It's hard not to like L.A. There's a little too much traffic, but I like L.A. a lot. I had a show last Friday at the Palladium with David Guetta, Zedd and Alesso. It was fun!
SL: Going off of that, what is the vibe among artists in your genre? Do you guys mesh well? Feed off of each others' ideas?
AE: [Regardless of what field] you work in, if you meet someone in your [business], you connect in some way. That's the same with producers. We have a lot to talk about. It's cool.
SL: Which artists do you look up to or have a style you somewhat want to emulate?
AE: To be honest, I don't have anyone like that. It's hard to explain exactly what I want to do. I didn't start off as a DJ. I started off in rock bands and stuff like that. How I first got into making music was when I got a piano and guitar from my parents and I started to play when I was around 10 years old. I'd be around these bands who would go to big studios and record and I thought about how I wanted to do something like that. So I started recording myself playing the guitar and singing. Eventually, I was just adding more elements to the vocal tracks I was recording myself. And then it just suddenly turned into EDM.
SL: And you're only 23. Do you think to yourself, "Wow, if I'm 23 now, just imagine where I can be at 30?"
AE: It's crazy for sure, but at the same time, you get a little spoiled in a way. I went to college and then had to quit college because I started with music and it went so well, so I didn't have time for college. I feel like to me, I'm getting a little spoiled because I never really worked. I don't call what I do a job. I get to do whatever I want, so I'm scared of someday maybe … actually having to work for real. I might get depressed, I don't know.
SL: Tell me about "I'm An Albatraoz." The video is quite entertaining and the song is interesting, to say the least
AE: I've always been influenced by old music. I really like swing, blues, jazz and those types. I like to mix it up with EDM, and that's how I came up with the beat to this song. I was sitting myself down in the studio, telling myself, "Ok, now I'm going to do something totally different from everything else." And I did. What is [that lyric]? "Mouse – mmm that little mouse. Fuck the little mouse." I wanted something to rhyme with mouse. And then we were thinking about different birds. I was like, "Albatross. Let's say say Albatraoz. Ok, that works."
SL: As an emerging artist, what is something you want to avoid? And what's something you want to maintain?
AE: I wouldn't want to call myself an "EDM" artist in the future. I don't want people to be surprised if I were to release a rock song. Maybe not rock, maybe that's a little too far out there, but I want to be able to do different stuff. If I do a hip-hop song or whatever, I wouldn't want my fans to be surprised.
SL: What do you think the biggest problem with EDM is these days?
AE: I've got to be honest and say that I think everything sounds way too similar to each other. I swear to god, before my sets sometimes, I go through Beatport and all these lists all the time to look for new music, and everything is too similar. I remember two, three years ago, when I heard Martin Garrix's "Animals" and stuff like that, it was really, really cool to hear for the first time. But that's all I hear these days. Every time I do something, I want to do something that's different. Sometimes I'm even tired of the tracks I'm playing myself. But I mean I think there are tons of good producers. Oliver Heldens is a genius. It's a totally new thing that he's been coming up with. I think Avicii was great when he first came out, but now there are now so many producers who do the exact same thing [he started with]. Yeah, sure, it works, I guess, because people like it, but I feel like something new needs to happen.
SL: What's a current song that really exemplifies the fresh new sound you're interested in? Or what's playing when you're just driving around or getting ready for a night out?
AE: I don't really just listen to music anymore, to be honest. If I listen to anything, it's something completely different. Because if I listen to EDM tracks, I think, like, "Oh, maybe I should try this or that." I get into work mode, so I don't really listen to EDM in that way. I'm listening to a lot of electro-swing right now, like Parov Stelar. And Movits! does hip-hop swing. I've always liked weird music.
SL: Tell me about your YouTube Billionaire project
AE: It's basically for anyone. Anyone can upload a video on my website YouTube Billionaire, and for each view, you get a cent [out of my pocket]. You can really upload whatever you like.
SL: So now that you've conquered the YouTube space and have become a name to know in the EDM scene, what's next for you?
AE: That's a good question. I don't really like thinking about that. I just want to go with the flow. I don't really set up plans, but I have a lot of cool things coming up in 2015. Aside from playing at Ultra, I'll be touring pretty much all over the world. It's fun, and I just can't wait to release more stuff.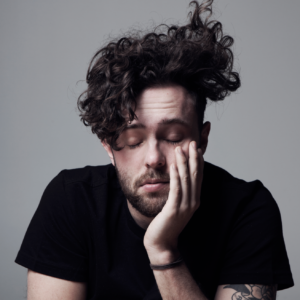 5 FUN FACTS
Last thing I splurged on: "Before I got to L.A., I flew to Ottawa first and I walked by Sunglass Hut. I bought a pair of new Ray-Ban sunglasses. They were like $250. I put them on and then I walked on the plane. And I put them in the little pouch in the back of the seat in front of me, and obviously I forgot them. So I had them literally for like five hours."
Last time I cooked: "I cook every day. I love cooking. My specialty is Swedish meatballs. I've been on tour for two-and-a-half weeks, so I usually don't cook when I'm on tour, but before that, I did."
Last concert I attended that wasn't my own: "My friend was hosting a party and he wanted to be a DJ. It was like three weeks. It was all right. It was fun. To be honest, since I work with shows, I don't really go watch. When I'm off, I don't really like going to concerts because that's where I work. When I go back home and people want to go out clubbing, I'm like, 'No.' "
Last time I was upset: "I was really upset last Wednesday. They suspected me for being high in customs. They thought I was on some drugs, but I hadn't slept the night before. I was up working all night and I told them that. They asked me if I was on drugs. I've never taken drugs in my entire life. They said they didn't believe me and they went through my entire bags and everything. Then the let me into the country."
My last regret: "I had been working on a song for three days and I put it on a hard drive and before I went to bed, I took my laptop and was watching a movie and my hard drive was still connected to the computer. I was too lazy to eject it and the whole song was gone. I regret that. I didn't back it up because I was too lazy."
Check out the "I'm An Albatraoz" video below:
[divider_flat]