Audi's annual pre-Golden Globes bash is the first event of awards season that gets everyone under one roof. From celebrities, to publicists, agents, journalists and various tastemakers, the top-tier shindig,which hosts hundreds of guests, is literally a who's-who of Hollywood (and some of New York). It's Tinseltown's one last night to relax before the madness of awards season kicks in, beginning on Sunday.
Held at West Hollywood's trendy Cecconi's eatery last night, the hotly anticipated event (which also takes place right before the Emmys months prior) served guests endless pours of wine and signature cocktails, along with tray-passed bites, including the restaurants specialty pizzas.
Jessica Chastain, Liev Schreiber (attached at the hip to his other half Naomi Watts), Kate Walsh and Matt McGorry were just a few of the many celebrities who made their way to the star-studded soiree – which transported big name guests to and from in A8 L TDI vehicles, Audi's fuel-efficient flagship sedan.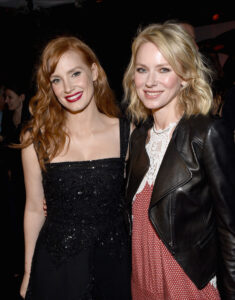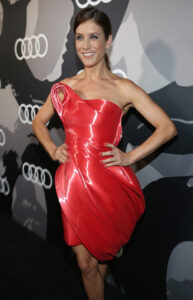 It's always a blast catching up with old friends and colleagues at this party. I was one of the first people to arrive and one of the last to leave. With incredible tunes spun by regular event DJ Michelle Pesce, I couldn't bring myself to exit the shindig until security cleared my guest and me out (in the most polite manner possible, of course)!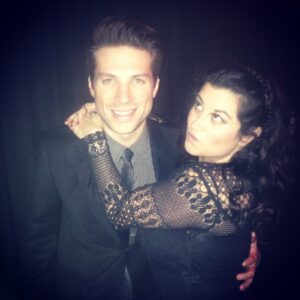 [divider_flat]