Whether the epic year of 2020 has left you feeling high or low, it's almost over, and you've made it through. If there's one year to reward yourself with something special or show gratitude to the most important people in your life, this is it. Given the unexpected stressors imposed on literally everyone this year, a beauty and wellness gift guide only seems the most fitting.
While 2020 was an angst-ridden time for all of us, there were some material goods that allowed us to temporarily relax and reset. From game-changing skincare to show-stopping scents and so much more, it's the perfect time to celebrate the things that did elicit a smile during this stressful year.
Keep reading for skyelyfe's beauty and wellness holiday gift guide (listed in order of price from low to high).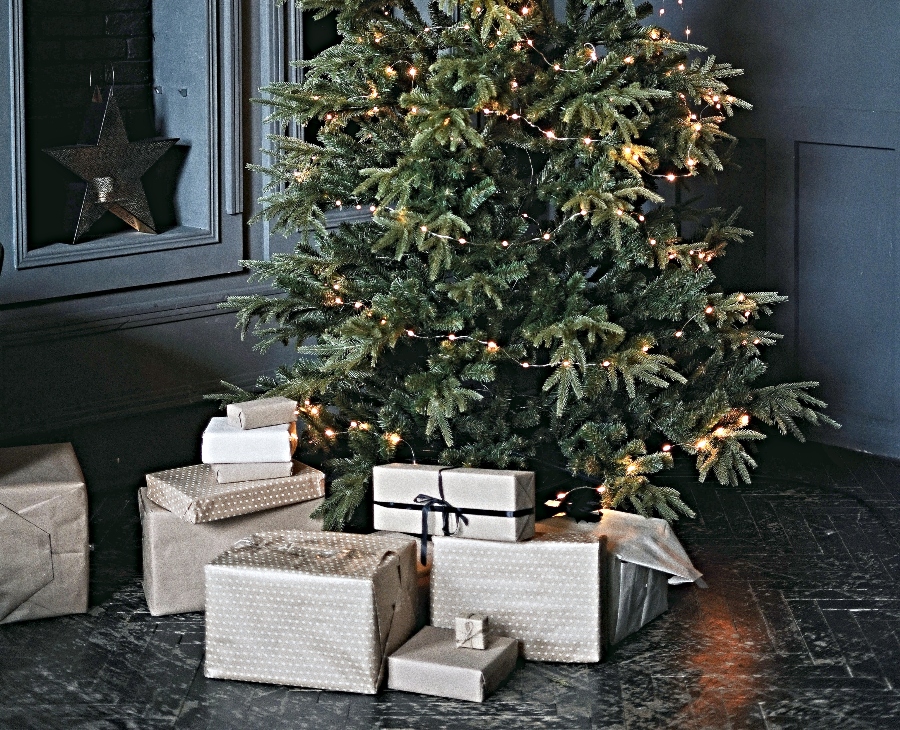 Beauty
Juno & Co. Junoskin Clean 10 Cleansing Balm: $14.50
I've raved about Juno & Co.'s microfiber sponges, so I was every bit curious when the brand forayed into skincare this fall. I was fortunate enough to receive the full line to try (it also includes a CBD + niacinamide soothing mask, and kale + probiotic deep cleansing mask). While I genuinely enjoy all three products (and at unbeatable prices with effective, natural ingredients), the cleansing balm is my standout pick. When it comes to cleansers, what's more satisfying than feeling a full face of makeup melt into a buttery consistency and off of your skin? This product is packed with Japanese Pearl Barley Magic+ and Vitamin E, which brighten, hydrate and nourish the skin. The perfect stocking stuffer or standalone, this is a foolproof purchase for any recipient.
*Buy 1, get 1 for $1 Black Friday deal (on brushes and sponges)
NAILS OF LA Press-On Nails (The Muse): $16
Among the unexpected beauty trends of 2020 is the adhesive nail. What was once a cheap, one-time-wear, costume accessory, has morphed into a chic, lesser expensive way to up your hand game. Due to the pandemic and salon restraint, brands have emerged with innovative, long-lasting temporary nails. The latest to take the plunge? Celebrity nail artist, Brittney Boyce. With sleek, modern designs and manageable lengths, there's really no telling these press-ons aren't straight from the salon. Added bonus? Each pack comes with a set of 24 nails, file/buffer duo, cuticle stick, adhesive tabs and nail glue.
*Black Friday: (11.26 – 11.29) 35% off sitewide. No code necessary.
Cyber Monday: (11/30) 1 free set of press-ons for every 2 sets purchased. No code necessary.
Giving Tuesday: (11/31) 10% of sales from Giving Tuesday will benefit Ken-Mar Rescue, a Los Angeles-based small dog rescue non-profit group, in loving memory of the founder's late dog Louie.
Sola Look Brenda ❤️ Dylan ❤️ Kelly 90210 Makeup Collection: $20
If you know a fellow self-proclaimed biggest-Beverly Hills, 90210-fan-ever (a la me), this is just the gift for them! Complete with three liquid lipsticks and a six-shade eyeshadow palette with names that speak to the soul, this is sure to tug at the heartstrings, drumming up memories of the most gut-wrenching love triangle in teen TV drama history.
ORLY Mini Gel Lamp: $24.99
As mentioned above, we're living in a DIY world right now—and yes, that very much includes nails. If someone you know can't live without their gels, now they can do them from home (and for cheap!), thanks to ORLY's mouse-sized mini LED lamp. All they need is the brand's GELFX polish and they're good to go!
*Up to 60%-off ORLY gel color bundles
Jafra Royal Jelly Radiance Foundation: $31
While foundation may not seem like your quintessential holiday gift, hear me out. I came across Jafra cosmetics this year, and since getting my hands on their Royal Jelly foundation, my skin hasn't looked the same. This magical, under-the-radar product provides full coverage, while still managing to make me look somewhat natural. It also has added glow, and I get compliments on my "skincare routine" every time I wear it. It's also affordable and lasts a long time. And with built-in SPF 20, this item is a no-brainer.
Nudeskin Lemon-Aid Detox & Glow Micro-Peel: $34
Nudestix launched its debut skincare line in October—and of the five-piece collection, this clarifying, detoxifying micro-peel is hands down my favorite. When it comes to face masks and peels, there's nothing more satisfying than watching particles of dead skin instantly come to the surface. Apologies for the visual, but anyone who receives this as a gift will understand the instant gratification—while feeling smoother, softer skin in less than two minutes!
Makanai Pure Beauty Travel Kit: $35
Longtime JBeauty brand Makanai just launched in the U.S., and after only a few weeks of using their deeply hydrating products, I'm totally sold. It's hard to pick a favorite (it's a tossup between the 24K gold Skin Jewel Oil Serum and the Kanazawa Beauty Face Cream)—but luckily the brand makes it easy to try everything at once with this handy travel kit. It even comes with a pretty carrying accessory. With chic packaging and luxe ingredients, whomever you're shopping for will have no idea you didn't break the bank!
Seiso JBeauty Fuwafuwa Foaming Cleanser: $38
With the unexpected skincare boom amid the pandemic, I tested more cleansers this year alone than in my total lifetime. So, when I say this one tops them all, you know it means something. Packed with coconut amino acids, fermented rice extract and glycerin, this product gently cleans, conditions, softens, clears and hydrates. Applied to dry skin, you can feel the dirt particles disintegrate as you gently use the product in circular motions. Once rinsed, you'll instantly notice brighter, elevated skin.
*Purchase with Water Velvet Cream and use code CLEANSERFRIDAY to get the cleanser for free. Must add both items in your cart to redeem.
Native Atlas Universal Oil (Nairobi): $39
Native Atlas launched a collection of world travel-inspired universal oils. Omnis, Sanaa, Nairobi and Cocoa Beach are the four offerings, and each is a gender-neutral, plant-based formula made for the hair, skin and body. I've been using Nairobi for the last few months, and it's become a staple in my skincare routine. It gives my face just the right amount of added shine, while keeping my often dry cuticles hydrated.
The Route Beauty Lil' Skincare BFFs: $42
Whether you're embracing a girls' night in with your besties, or you're having a solo self-care day, you can't go wrong with The Route Beauty's full-circle skincare routine. And, lucky for you, they're making it ridiculously affordable with their gift set of minis. The Lil' Skincare BFFs collection features five standout products, including a retinoid, primer, multitasking formulas for day and night and their signature glow mask, The Party Peel. Whether a gift for a friend or yourself, it's impossible to disappoint with this purchase!
Boscia Berry Blend Smoothing Facial With 28% Acid Complex: $44
If you're looking to give the gift of professional-level skincare at a fraction of the price, I highly recommend this product. Its 28% acid complex is something usually only found in spa-grade products, making this a first for the Boscia brand. This innovative formula exfoliates dead skin cells away, eradicates dullness and resurfaces the skin. While there's a slight sting upon use, it's only a sign that the product is working its magic.
RAINCRY Advanced Hair Mist (Blanc): $53
If you spent any time with me this summer, there was no escaping a spritz of hair fragrance, courtesy of RAINCRY's Blanc scent. The sleek glass bottle from the luxe hair brand is packed with notes of soft floral, heliotrope, jasmine, morning dew and rose. Fitting for either sex, this alluring aroma is the perfect on-the-go addition for everyday use. And don't expect the formula to dry out your 'do. It actually infuses and hydrates your locks with amino acids. The line also carries three additional fragrances if you're yearning for more!
Pureology Strength Cure Holiday Kit: $70
I have thick, damaged, color-treated hair, so it's been a lot of trial and error finding products that actually make my mane look healthy. Especially with the chilly days of recent weeks, my hair is brittle as ever. I received Pureology Strength Cure shampoo and conditioner by chance in a gift bag, and I haven't used anything else regularly since. Key ingredients keravis and astaxanthin fortify and repair damaged, color-treated hair—and a signature aromatherapy blend of raspberry, peach and water flowers leaves the locks with a refreshing fragrance. Complete with a multitasking leave-in spray and dry shampoo, this kit, valued at $101, should appease your pal with even the wildest of hair woes.
Pixi Beauty Glow Treatment Bundle: $72
While this year's holiday season hits a wee bit differently, in a normal circumstance, we'd all have party upon party to prep for. Therefore, this five-part skincare bundle (valued at $90) provides that on-the-go glow we'd need for a night on the town. But whether we're out and about in normalcy or locked indoors, no one will be disappointed to receive this set that gently exfoliates, refines pores and energizes complexion. Even if it's solely for the sake of IG, a girl's gotta glow!
MARA Beauty Sea Vitamin C Serum: $96
What beauty and wellness gift guide would be complete without a solid serum, amirite? When clean skincare brand MARA first launched in 2018 with its Universal Face Oil, I was drawn to its deeply hydrating properties. Fast-forward to a few months ago, the brand launched a Chlorella + Reishi formula that provides the same all-day hydration, but with the added effects of Vitamin C and other powerful ingredients. It's a perfect gift for the skincare lover worth splurging on, and you can't go wrong with that sleek glass packaging.
WEN by Chaz Dean Bella Spirit ReMoist Hair Mask: $180
When it comes to my breakout beauty star amid the pandemic, it's hands down this product. I never understood the power of a hair mask until just one use of this magical formula. And months later, this remains my go-to. I've praised this nourishing mask countless times on Mane Addicts—and thanks to its blend of lavender, cucumber, eucalyptus herbal botanical waters, extracts, oils and amino acids, I'm left with good as new hair after each rinse. While the price point is indeed steep, Chaz explained to me firsthand that each tub provides approximately 16 treatments-worth of a $50 in-salon service. While this probably won't be the gift you buy for everyone on your list, it's definitely worth it for a special someone.
Wellness
Manna Kadar Hand Sanitizer & Anti-Bacterial Soap Caddy: $24
For the girly-girl in your life, this rose gold hand-cleansing duo not only looks darling atop a beauty counter with its accompanying caddy—but it smells absolutely divine. Featuring a combo of pomegranate scent and soothing sea water, this light, feminine fragrance is sure to please.
SERUMKIND Black Blossom Hand Serum: $27
As a K-beauty brand known for, well, serums, it only makes sense SERUMKIND launched a hand serum to accompany its face products. Fit for the dryness brought on by the winter months ahead, this new, deeply hydrating formula caters to the skin barrier with the healing effects of black tulip from the Netherlands. The result? Instantly silky hands. This product has stocking stuffer written all over it!
Som Sleep Zero Sugar 12-Pack: $29.99
If you know an insomniac (and we all do!), grant them the gift of sleep! I discovered these Som Sleep canned drinks in a self-care essentials kit from PitchBox Media, and I've got to say, I wasn't disappointed. The gluten-free, non-GMO, berry-flavored beverages knock you out easily, without leaving you groggy the next day. While they certainly won't fix any longstanding sleep issues, they're perfect for those occasional restless nights tossing and turning sans Zzzs.
Trücup Coffee Pods: $39.95 (48-piece, three-roast sampler pack)
If there's one wellness routine that got me through 2020, it was waking up early, showering, brewing a hot cup of coffee and taking 10 minutes to cozy-up in bed and meditate before kicking off my day. Coffee is a huge part of my daily life, and I include Trücup here in particular because their low-acid, boutique coffee blends are not only rich in flavor, but they're less harsh on the stomach, creating a more seamless sipping experience.
Le Labo Body Lotion, Exclusively for EDITION Hotels: $58.65
Unpopular opinion, but I'm not the biggest Le Labo fan. That said, their black tea-infused body lotion made exclusively for EDITION Hotels makes up for any past fragrances that haven't tickled my fancy. I love tea-inspired scents more than anything else, and this body lotion seriously speaks to me. Much like the vibe of the trendy hotel, this aroma is dark, mysterious and sexy. If you're not sold by now, welp, more for me!
*Free four-piece Le Labo travel set with every ShopEdition.com purchase.
BX Glow Pure Energy Fitness Kit: $68
With L.A. going into lockdown all over again, you better believe this at-home fitness kit will come in handy for the workout junkie or simply the girl stuck at home with nothing to do. Designed by former Basketball Wives star Evelyn Lozada, this easy-to-transport set comes with all the essentials: three levels of resistance tube bands, three levels of resistance loop bands and a set of one-pound ankle weights. There's no excuse now!
Moen Aromatherapy Hand Shower With INLY Shower Capsules: $129
For the loved one who's still owed their housewarming gift, or for the one who simply needs a shower upgrade, lap them in luxury with this sleek, easy-to-assemble chrome shower head, complete with four aromatherapy capsules to match their mood. Adjustable settings are built into the shower head, so they can use however much of the refreshing fragrance as they wish.
MiHIGH Infrared Sauna Blanket: $499
This detoxifying, mind-calming, calorie-burning blanket is just the trick for your partner or close family member. Now only does the leather material keep you bundled, but you get the benefits of infrared saunas from the comfort of your own home. Complete with infrared heating and waterproof layers, about an hour a few times a week is all you need to be on your way to better sleep, less stress, rejuvenated skin and increased blood flow.
Looking for more skincare purchases this holiday season? HERE are some new CBD-infused beauty products to have on your radar!