Beauty junkies came out in droves to check out Glossier when it was no more than a mere master bedroom-sized establishment tucked away on quiet Melrose Place. But the boutique shut its doors during summer 2020, along with its NYC flagship location. Now, just a few blocks away, Glossier's LA store has reemerged, but on a whole other level.
Located on a huge Melrose Ave. corner (just slightly west of La Cienega), the boutique size is long-gone, but the sleek, modern, Instagrammable concept remains. The pretty-in-pink, museum-like mainstay made its mark in the trendy section of West Hollywood on Nov. 18. The store is divided into two parts: makeup and skincare. Walls are adorned with product fixtures and glass-protected merch for purchase. The open space is filled with palm trees, while a photo opp sits in the back of the skincare side. Chockfull of employees eager to help you find your ideal Cloud Paint shade, the store is bustling but not overpacked.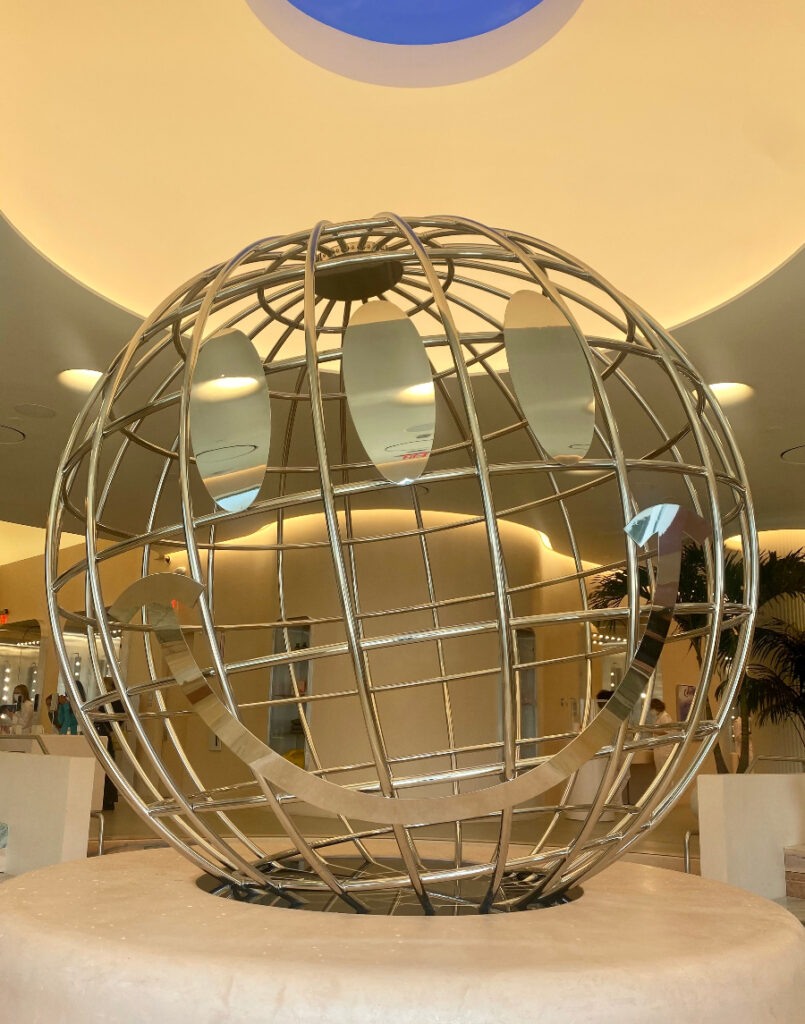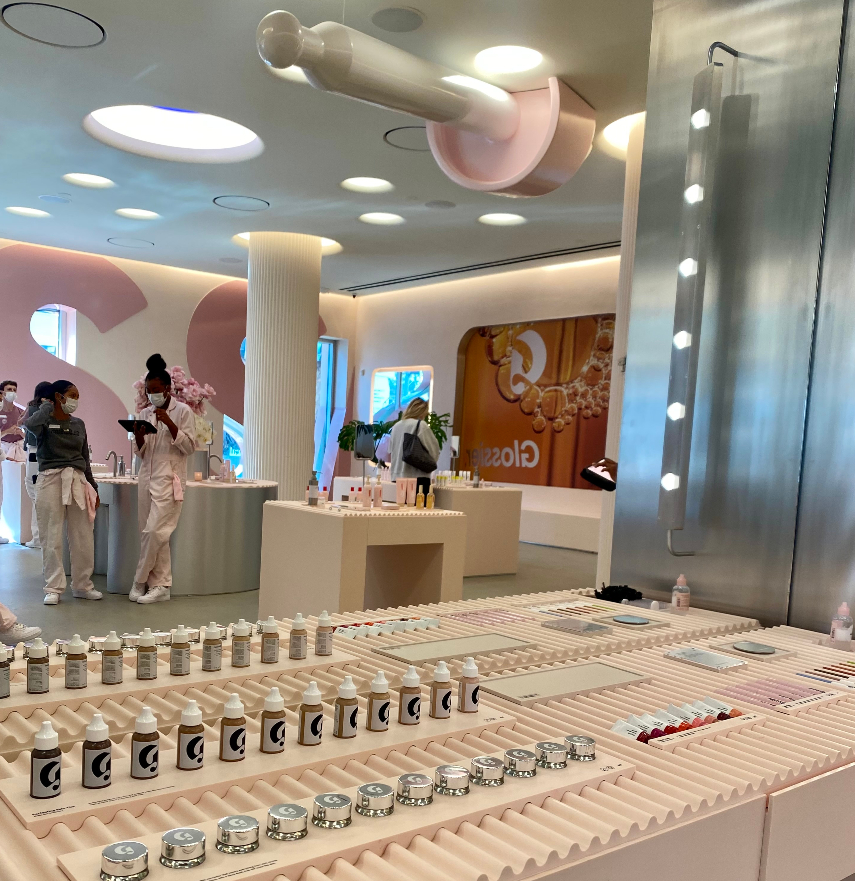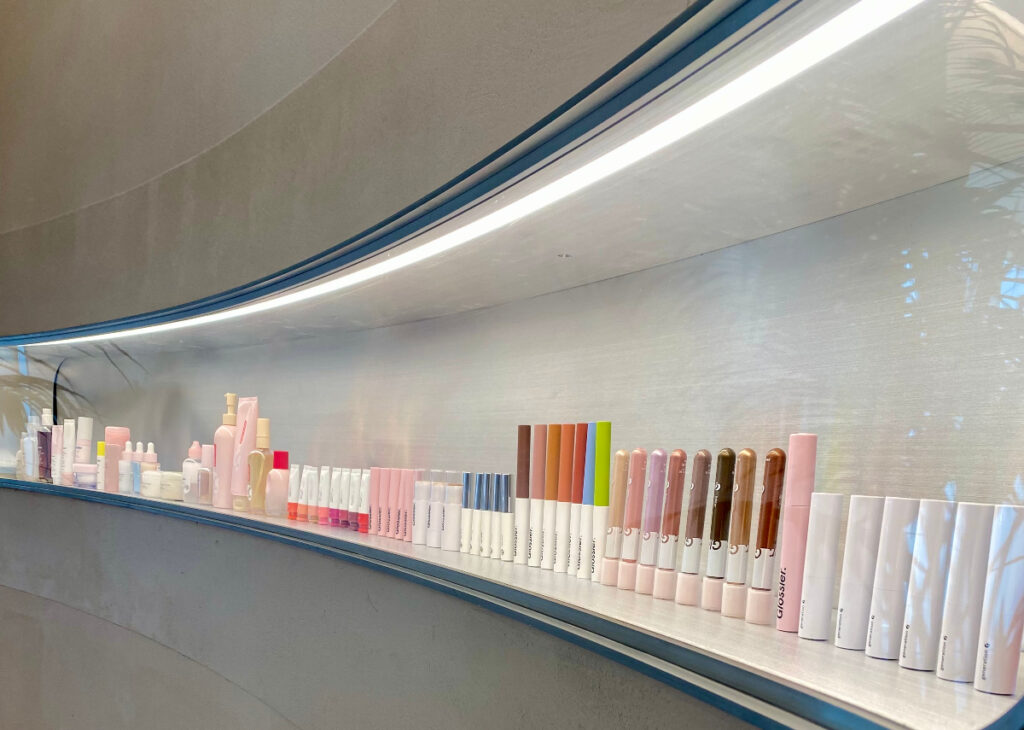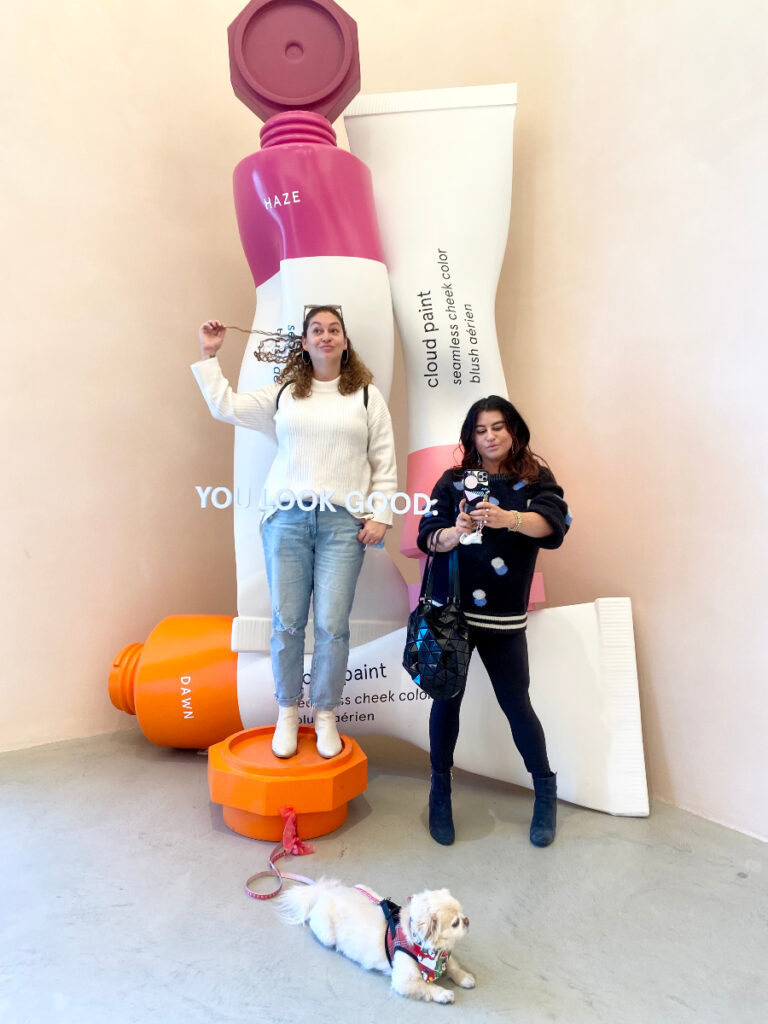 Likely due to the combination of its size and permanent footing, you won't find customers clustered outside, waiting to snap a coveted mirror selfie in the space. "I can't think of a bigger beauty store in LA besides Sephora that isn't a pop-up," an employee said, when asked about Glossier's square footage in comparison to other beauty brick-and-mortars in the city.
This couldn't be a better setup for the brand. Following the opening of its Seattle location in August, Glossier's LA store has been named its flagship. It's located in the hub of an upscale part of the city, surrounded by trendy fitness studios, celebrity-filled restaurants and other high-end shopping establishments.
But that's not all. As of Dec. 2, what was once considered ALFRED2GO—an extension of Alfred—is being reimagined as Alfred on Glossier Alley. Located in the same hidden spot as its predecessor, the famed overpriced coffee and matcha haunt will still keep to its original concept, but with a millennial pink entry gate and slight name change.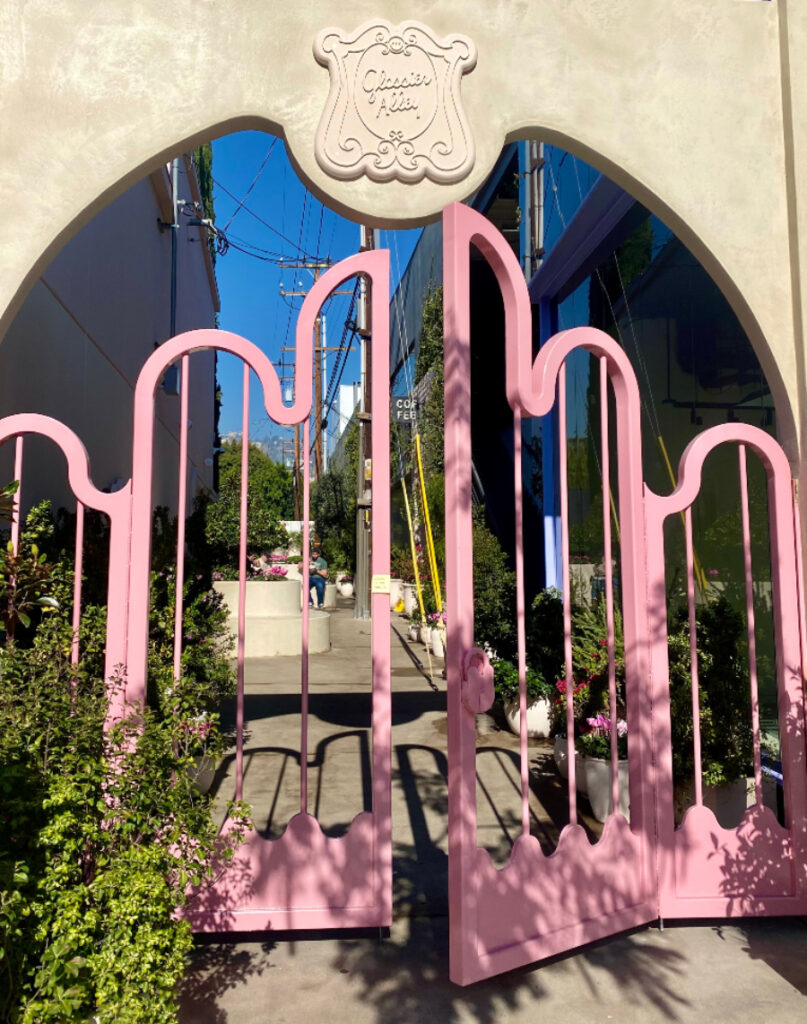 The location is also dog-friendly, so bring your pup. Ask nicely, and your furry friend might be fed a branded treat!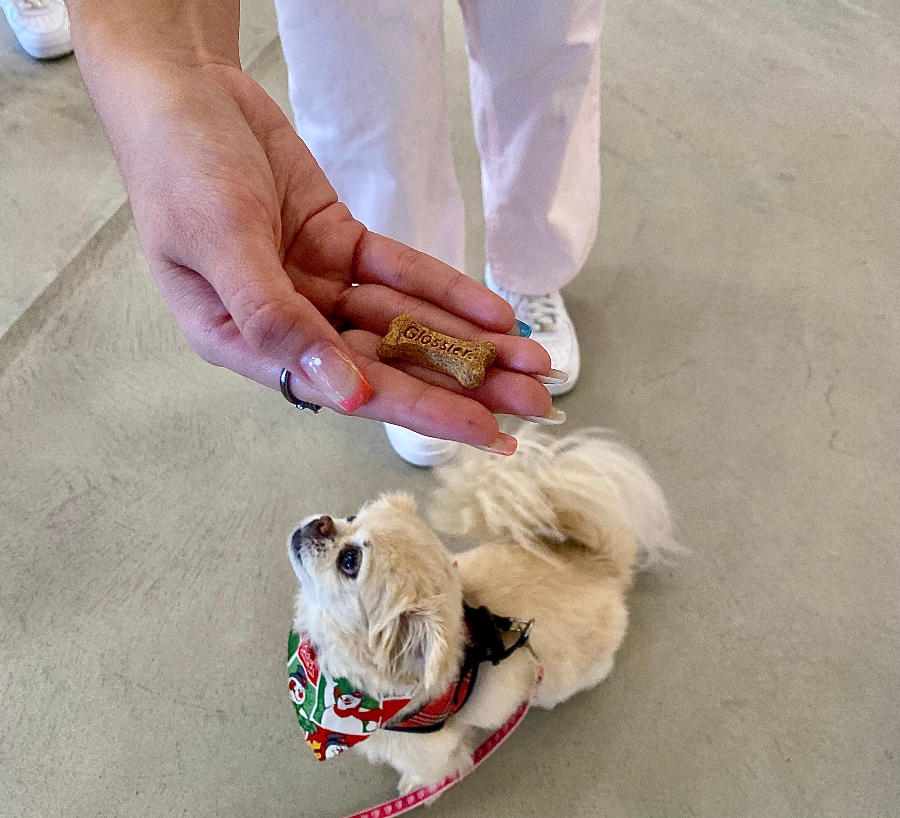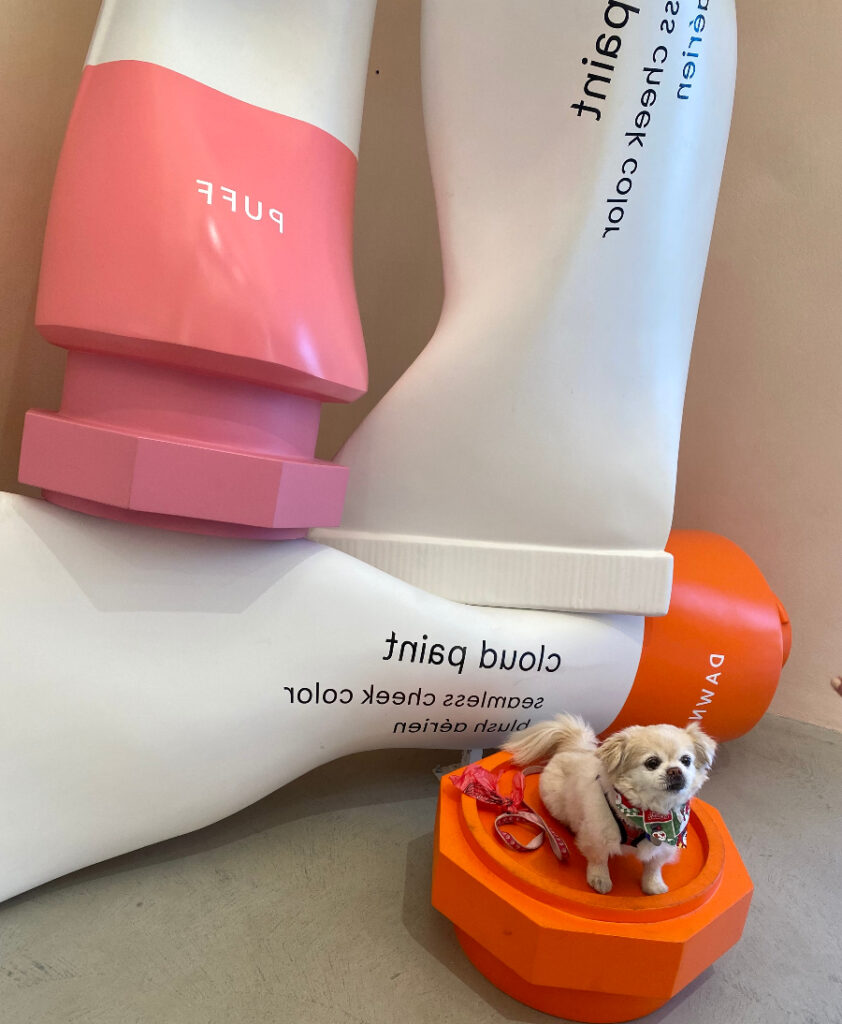 **All images owned by skyelyfe
For more skincare content, click HERE to find out why slugging is one of the best techniques for glowy skin!