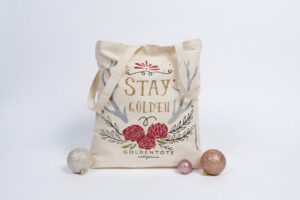 It's holiday season – and although it's better to give than receive, why not treat yourself to a little something (or somethings) to reward yourself for making it through yet another year?
Regardless of what ups or downs came your way during 2015, what better way to close out the last 12 months and make heads turn at those festive December shindigs than with some new wardrobe additions (under $150 before tax) by courtesy of a detailed personalized styling session completed online?
Golden Tote – founded in L.A. by Anthropologie's trendy Puella designers Sarah Becker and Sarah Sweeney – is here for all your affordable styling needs! With just a few clicks (and only a few $$), you'll have your very own decorative tote chock f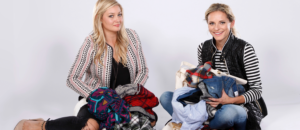 ull of new high-quality goodies based on your own preferences. While this website is geared toward women, men can easily take advantage of the options for their wives or significant others!
I tried the service for myself, and within just a few days, I was sent six surprise items based on very specific variables. And as of my tote's arrival, my new black jeggings and multicolored flannel have been practically glued to my body. This is a no-fail innovation!
To try it out for yourself, head to the Golden Tote website, choose the size of your tote (small is $49 filled with 2-3 pieces; large is $149 with 5-6 pieces). Then answer the array of questions used to get to know what best satisfies your wardrobe and body needs. Next thing you know, you'll be on your way to easing out of 2015 with a fashionable bang!
Love the concept? Golden Tote isn't limited to just the holidays, obviously. Like any online boutique, the company brings in different styles year 'round!