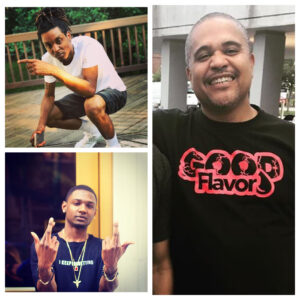 Ja Rule and Ashanti were a force to be reckoned with in the mid '00s when Murder Inc. was at the top of its game.
Led by the label's cofounder Irv Gotti, the duo was often seen with fellow Inc. artists Charli Baltimore and Lloyd, and seemed unstoppable until the label's fall in 2009.
Ever since the label went south, the names that once dominated our radio waves disappeared into oblivion and the term Murder Inc. became reserved for "Hits of the 2000s" playlists.
But fast-forward to 2017 and Gotti has resurrected the once-coveted label—but with an entirely new sound.
Teaming up with 300 Entertainment, Gotti signed relative unknowns Boogiie Byrd and Fitted Circle.
This decision is all fine and dandy, except the new vibe is definitely catered to today's demographic of "hip-hop" listeners, as opposed to the ones who listened to Murder Inc. when it was at its prime. Today's hip-hop consumers most likely do not even know who Ja Rule and Ashanti are, let alone resonate at all with the sound the two are associated with. And likewise in regards to former Murder Inc. fans, who are likely not going to be into the new sound.
Would it have been a better move to just rename the label altogether? Sound off in the comments!