We were recently invited for margaritas, tacos and a mean game of Jenga (if we chose to take that route) at Jalapeño Pete's taqueria and bar in Studio City. Yes, we know… it can be a slightly nutty idea to go over the hill for dinner on a Friday night, but hey, we were feeling adventurous.
When we made our way to the cozy spot, we were greeted by incredibly friendly servers, and the first thing we noticed was that aforementioned Jenga set waiting for us at our table. While we didn't up taking part, we did immediately think this would actually be a great location for a game night (I mean, look how much fun the table below is having!). And with a generous happy hour Sunday – Friday from 3-7 p.m., there's some added incentive.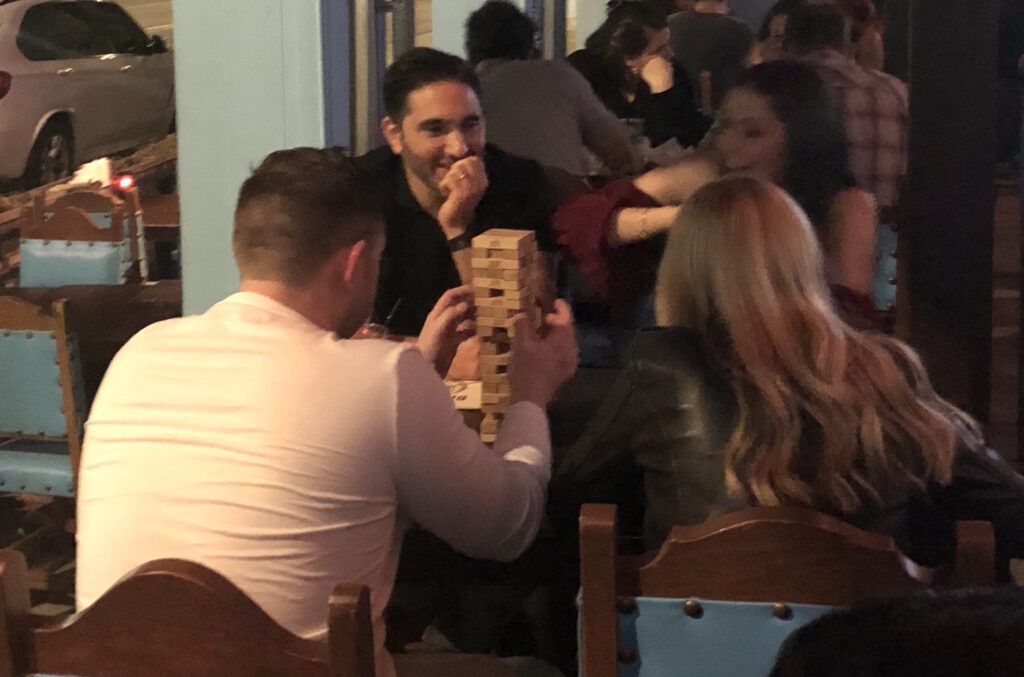 Our meal started off with Mexican munchies that included chips, a deliciously well-balanced smoky red salsa, and guacamole. We sipped on the restaurant's popular spicy mango margarita and signature vodka drink. Both were delicious, paired perfectly with the bites, and weren't too sweet or spicy.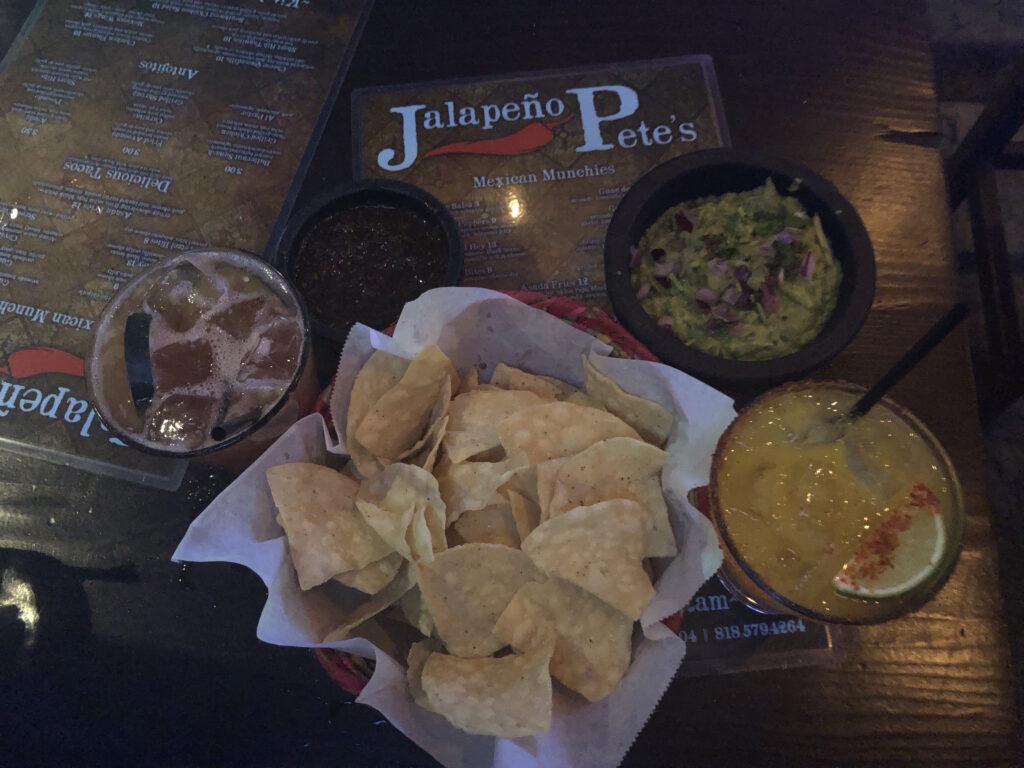 Then came our main courses! We sampled quite a few things, but the grilled shrimp taco and carne asada fries stood out—oh, and how can we forget the decadent waffle-banana dessert?! Regardless of what you order, plates are pretty filling, so come hungry.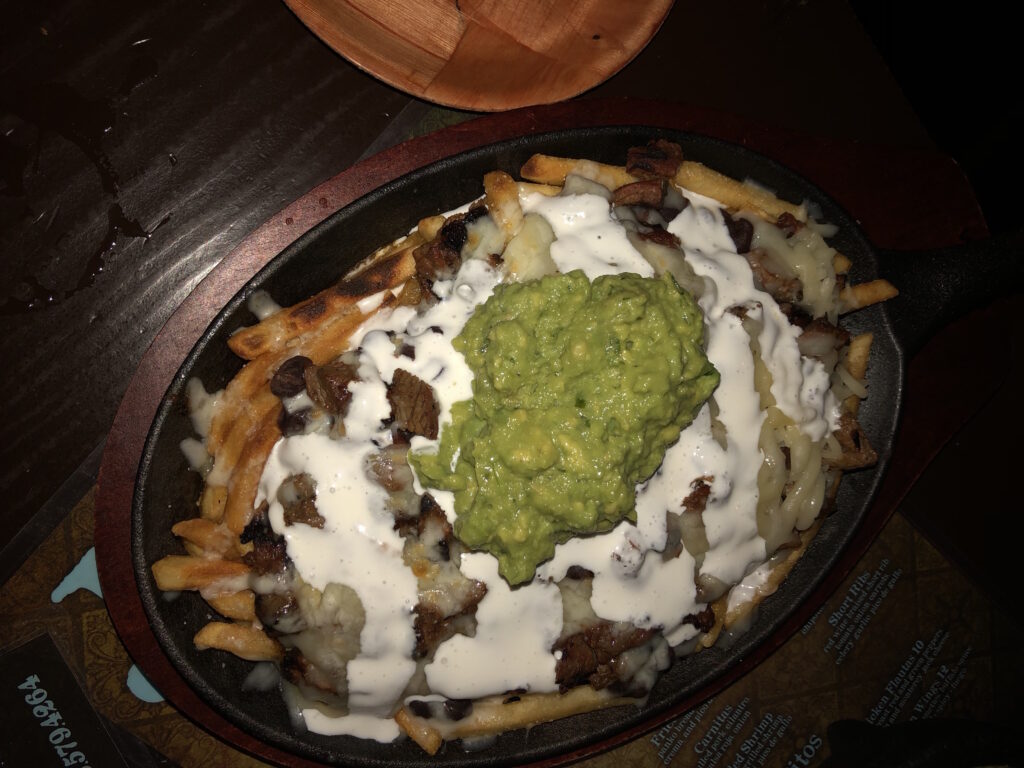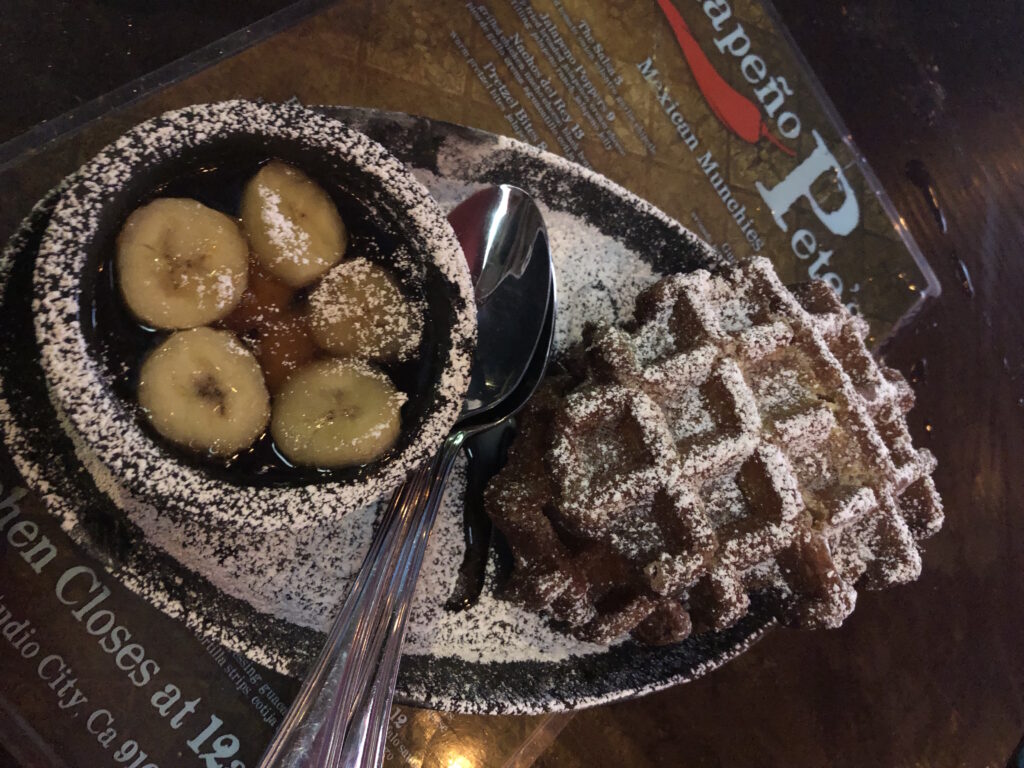 Part of our party had dietary restrictions, and we were very appreciative of the restaurant being super flexible with our modifications. In fact, they have an inclusive menu for all, so whether you're vegan, vegetarian, pescatarian, or a hardcore carnivore, you'll find something on their list.
But if we're really getting down to business here, let it be known that this eatery has the most Instagrammable taco in town! Yes, this spot boasts a 12-inch taco, which happens to only be on their secret menu! It's a crispy taco within another gigantic taco shell, oozing with cheese, beans, sour cream and guac. If you want in on this hidden gem, just tell them that your gals at skyelyfe sent you, and make sure to tag @skyelyfela when you post your photo. We'd love to see if anyone actually finishes the whole thing!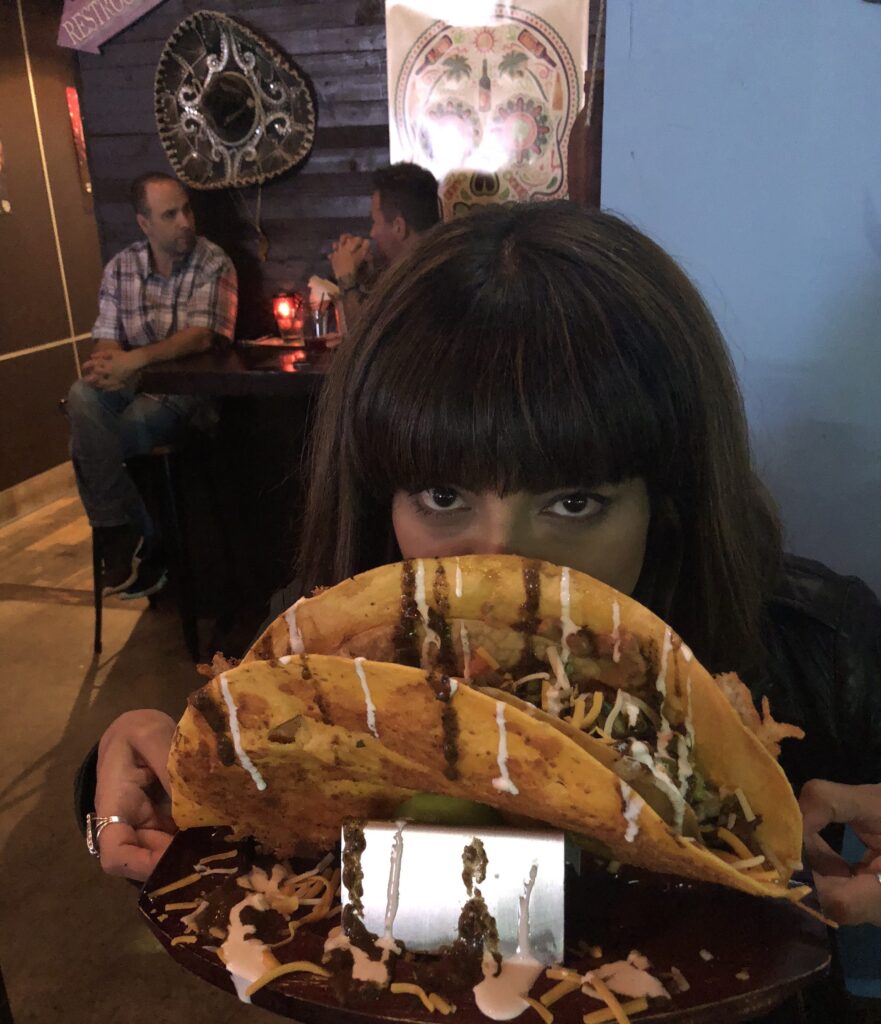 Insane taco aside, we had a fun night and a great meal. Jalapeno Pete's is the place to challenge your mind with a game of Jenga, watch the basketball finals and kick back with a beer or spicy marg. And it probably goes without saying, but their prime night is Taco Tuesday (of course).
Location + Hours:
11618 Ventura Blvd.
Studio City, CA. 91604
Mon. – Fri. 4pm – 2am
Sat. 12pm – 2am
Sun. 9:30am – 2am