It's still technically fall, but it felt every bit winter over the weekend at KROQ's annual Almost Acoustic Christmas.
The two-day event brought out newer artists The Head and the Heart, Bishop Briggs, X Ambassadors and Andrew McMahon In The Wilderness, along with classic acts Weezer, Green Day, Blink 182 and Jimmy Eat World, among many others (M83, Kings of Leon, Bastille, Phantogram).
In case you weren't at The Forum in Inglewood to experience the high-energy event yourself, skyelyfe was on hand to take you behind the scenes—from the concert seats to the food-filled VIP area packed with musicians.
Below are six fun things you missed out on if you didn't attend!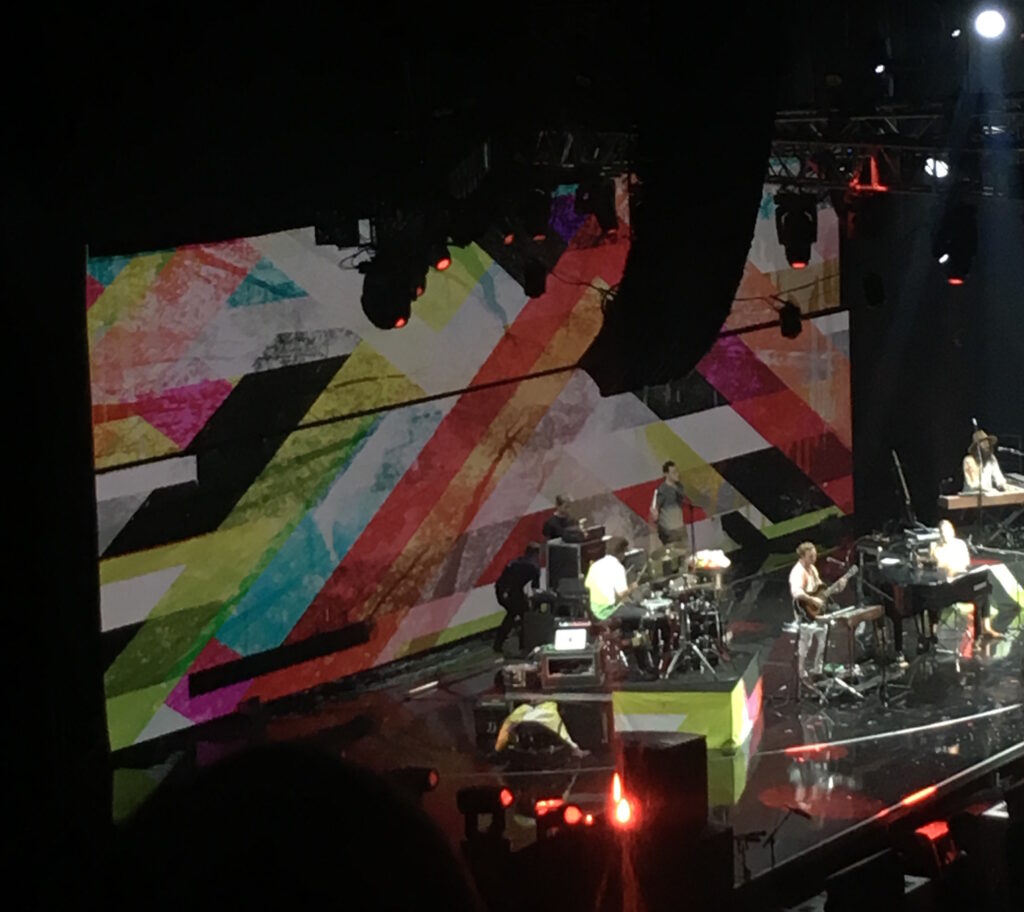 1. A Legitimate Winter Wonderland
Going back to what I said above, the event epitomized wintertime, decked from head-to-toe in festive lights, Christmas trees, cotton ball-designed "snow" and plenty of holiday season photo opps. The only thing missing was rain, but the chilly weather outside plenty sufficed!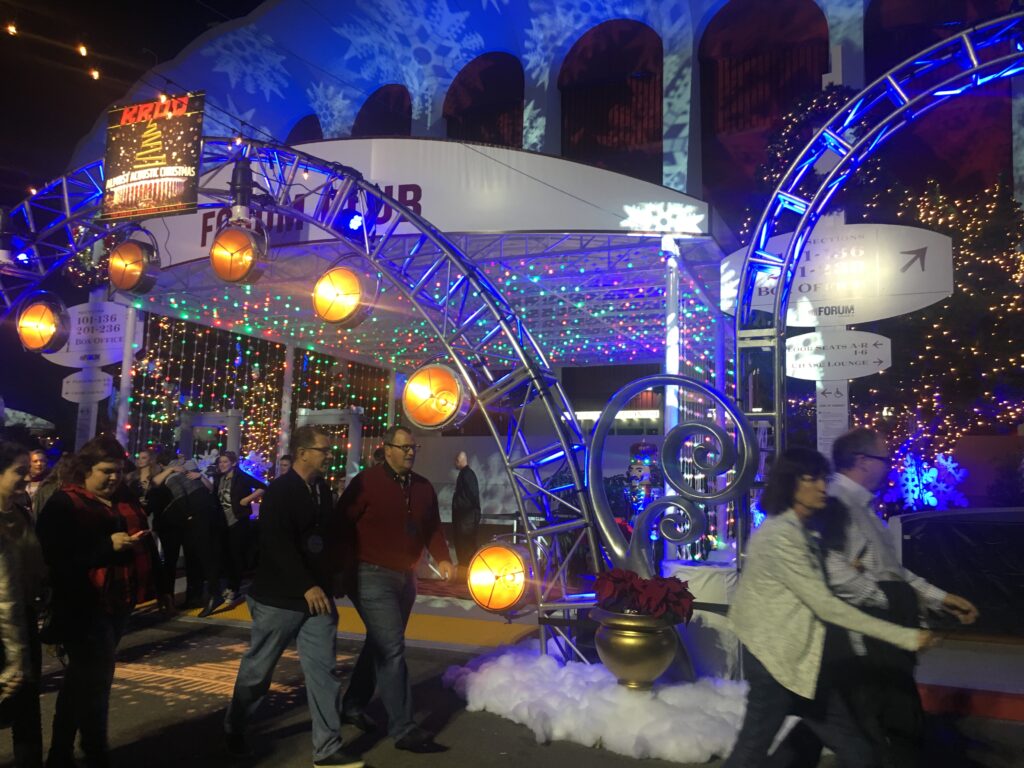 2. The Ultimate Ice Cream and Dessert Station
If you were lucky enough to make it down to the VIP Forum Club lounge, you were treated to an endless array of toppings to perfectly suit one of three flavors (strawberry, vanilla and chocolate) of ice cream. In case this still didn't satisfy your sweet tooth, there were also two cakes fully decked out in KROQ Almost Acoustic Christmas logo. And if sweets were totally not your thing altogether, a few steps away was an area devoted to breakfast foods (scrambled eggs, sausage, bacon, hash browns, ok, you get the idea…).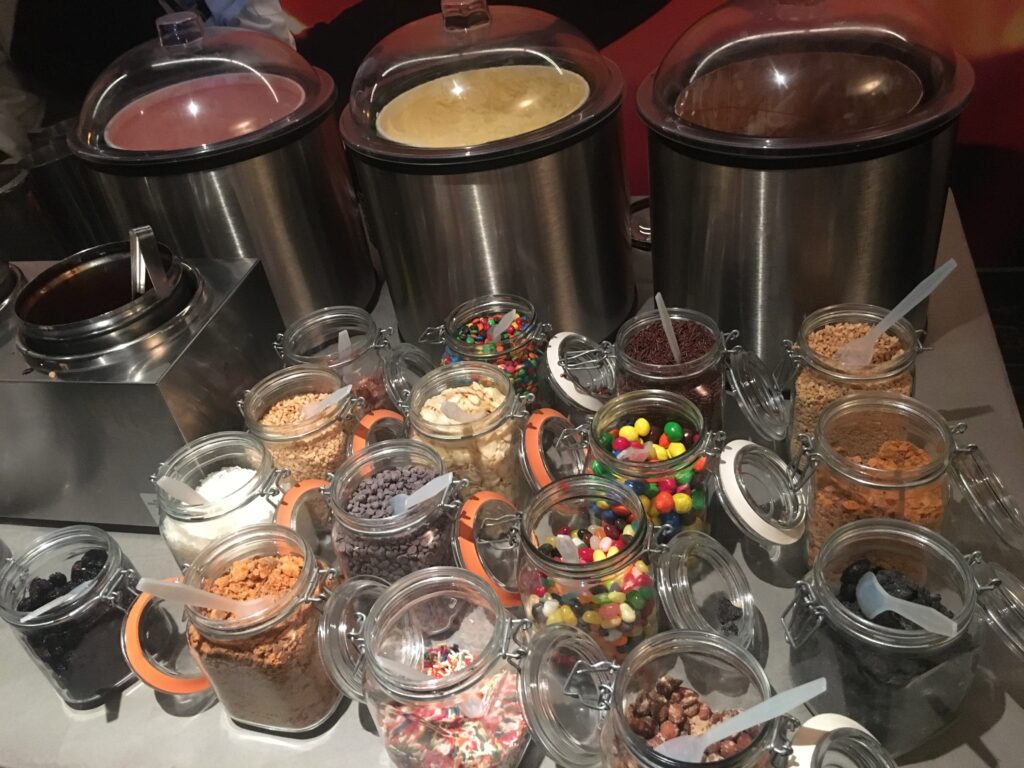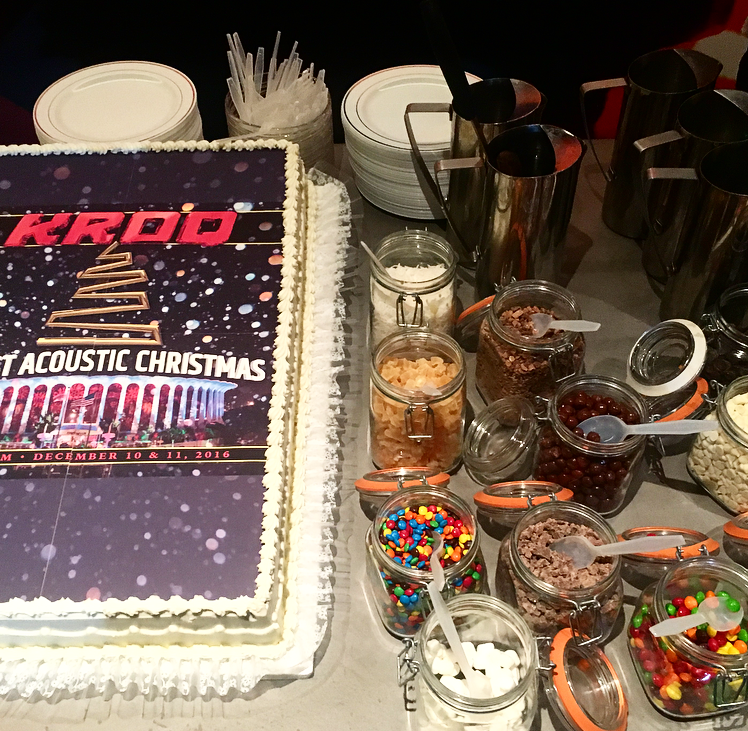 3. Speciality Vodka Cocktails
A specialty version of a Moscow Mule was just one of three different cocktails whipped up all throughout the venue with the event's official vodka sponsor, Reyka.
4. Up Close and Personal Moments With Show Performers
The Forum Club lounge also hosted the event's performers after taking the main stage. VIP guests were treated to intimate photo opps and brief conversation before the bands respectively grabbed a mic and headphones for a post-performance radio interview.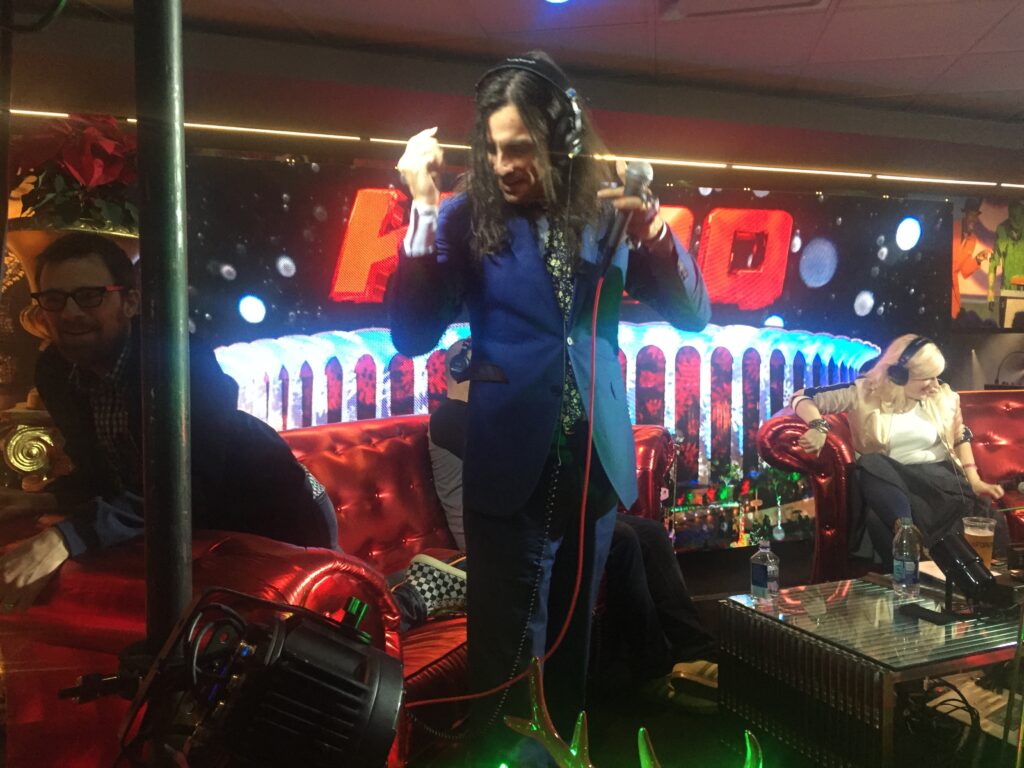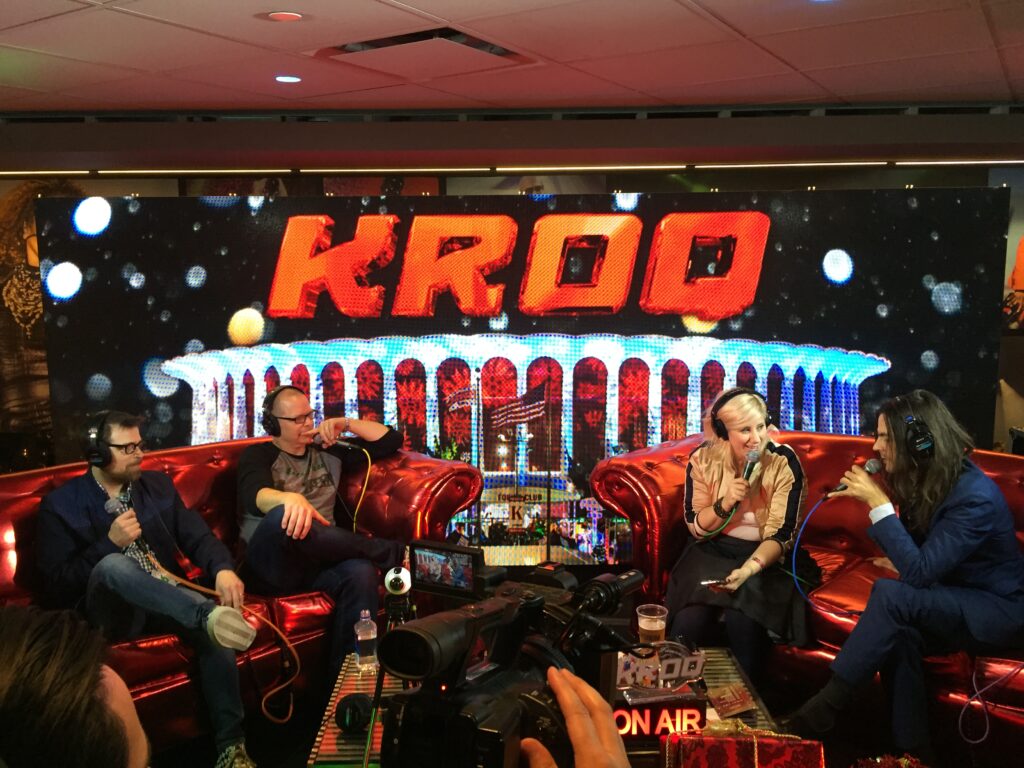 5. An Insane Visual Performance by Weezer
From dripping ice cream cones, to a wild ride through all of Los Angeles, Weezer gave the crowd quite the eye-full throughout their entire six or seven-song set.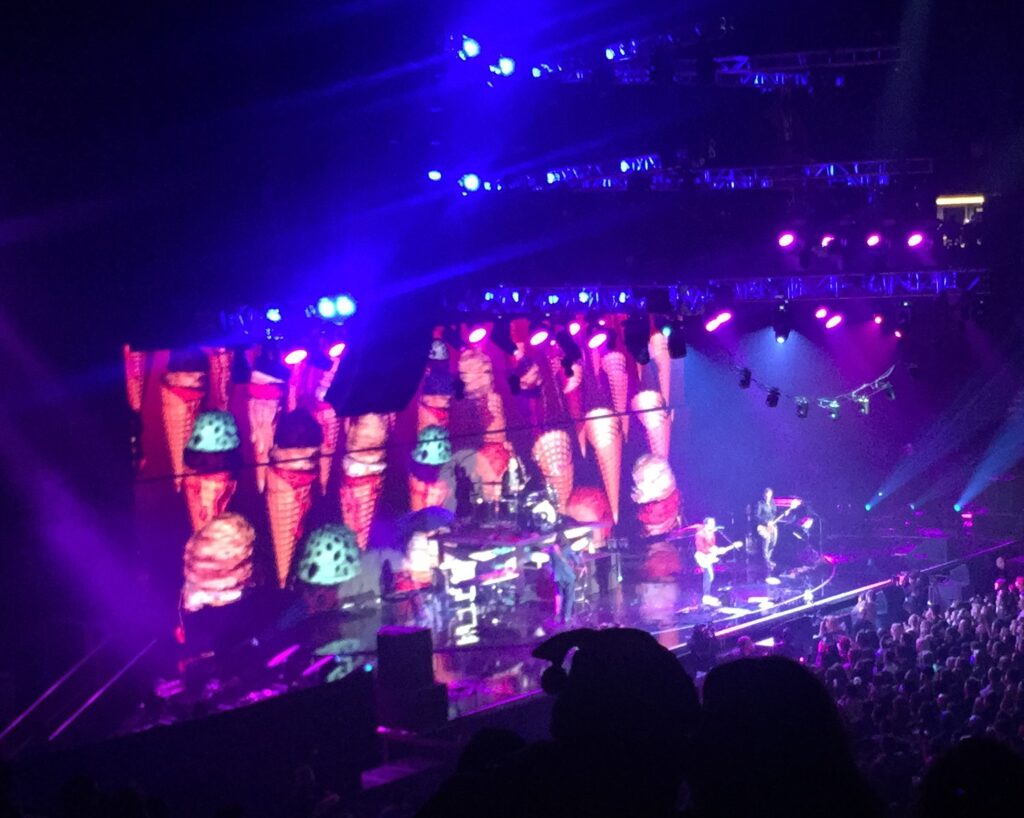 6. Some Very Young Crowd Participation with Green Day
Green Day proved age ain't nothing but a number. The band brought some very young fans on stage at various points in their headlining performance. One girl knew the lyrics better than perhaps Billie Joe Armstrong, himself (no, not really, but she was damn with it!) and another started from being super shy to suddenly crowdsurfing, per Armstrong's advisory. I'm not even a GD fan, but I was definitely taken by the energy of the overall performance.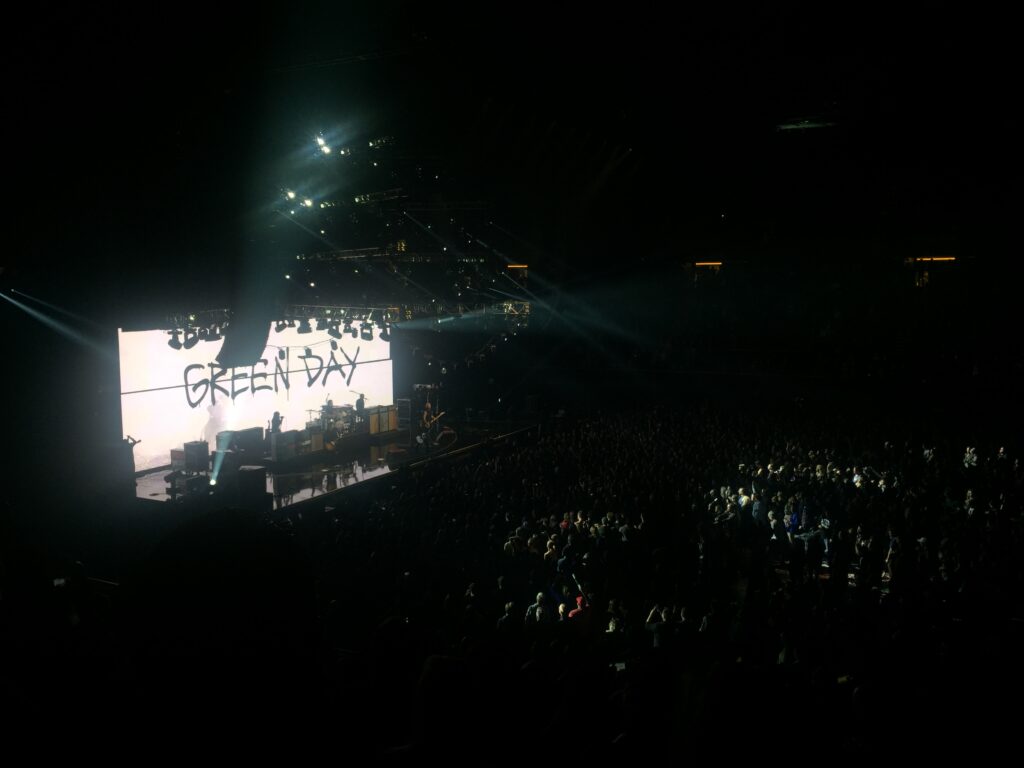 Until next year….!