Whether you're a self-proclaimed yogi or you simply want to take up a new hobby this summer, L.A. is obviously the perfect place to do just that.
The City of Angels is jam-packed with yoga activities from now through mid-August, and there's no shortage of variety and experience level at your fingertips.
From outdoor classes to festivals and workshops, read on to find out the best events to incorporate yoga into your life this season!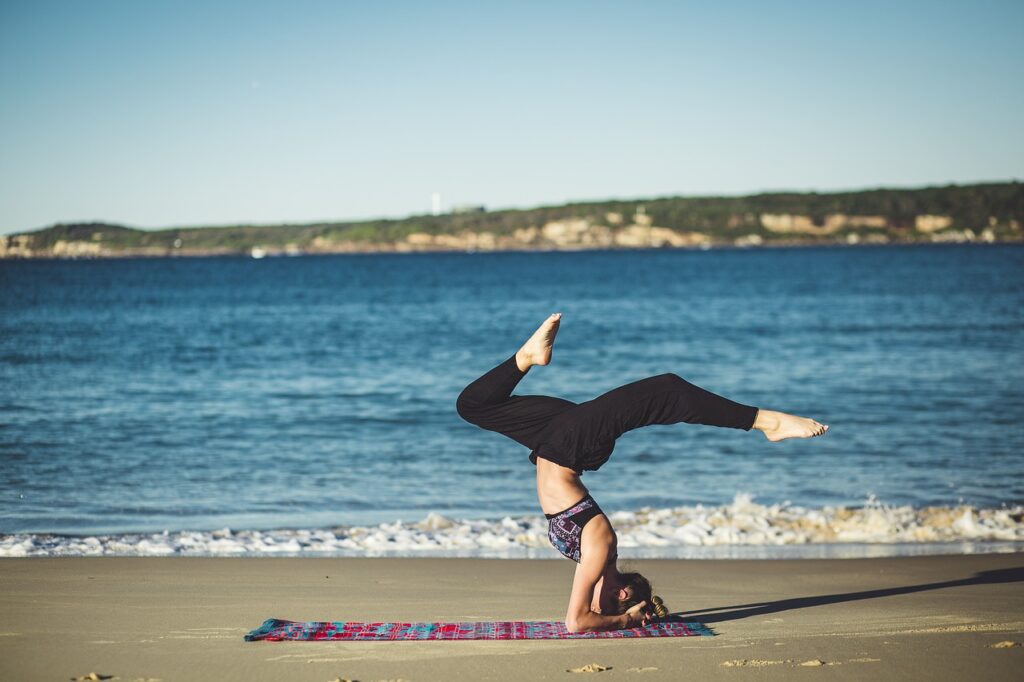 (Pixabay)
Flow + Flavor Rooftop Yoga: Imagine performing sun salutations led by some of L.A.'s top yoga teachers with a killer view of downtown. Now, add some blissful beats with "Sound Off" headphones and finish it all off with a delicious brunch and the chance to peruse a curated collection of unique and stylish pop-up shops at ROW DTLA. This unforgettable event is hosted by Bender. Sign up for the July 23rd Deep House Yoga edition with special guest DJ Alissa Jo HERE.
Yoga x Sound x Art: Prepare to be inspired on July 22. This unique event blends yoga, music and art together. Come to the Bergamot Station Arts Center in Santa Monica for a session with yoga teacher Mia Togo and the resident DJ from Bender. After class, you can indulge your artistic tastes by touring the dozens of art galleries. Oh, and did we mention the food trucks and beer tastings? Doors open at 11:00 am and the all levels yoga class starts 11:30 am inside the D3 gallery space. Register HERE.
Baby Goat Yoga: You read that right—yoga with baby goats! Come on and try it out at Lavender Wood Farm. It's a bit of a drive from L.A., but it's absolutely worth it. They do all level classes every Friday, Saturday and Sunday for $20 a class. Space is limited and you need to bring a yoga mat or towel along with bottled water. But don't worry, you won't have to bring your own goat! Classes can be purchased through Eventbrite HERE.
Acro Yoga Workshop: Sign up for this workshop to Acro Yoga by Create Yoga on July 22 from 2-3:30 pm, you will learn the basic aspects of the acroyoga practice. This unique class will allow you to explore asana and movements with a partner. Mats, towels, and pads are included. If you have a partner, bring them. If not, it's the perfect opportunity to make new friends! Reserve your spot HERE.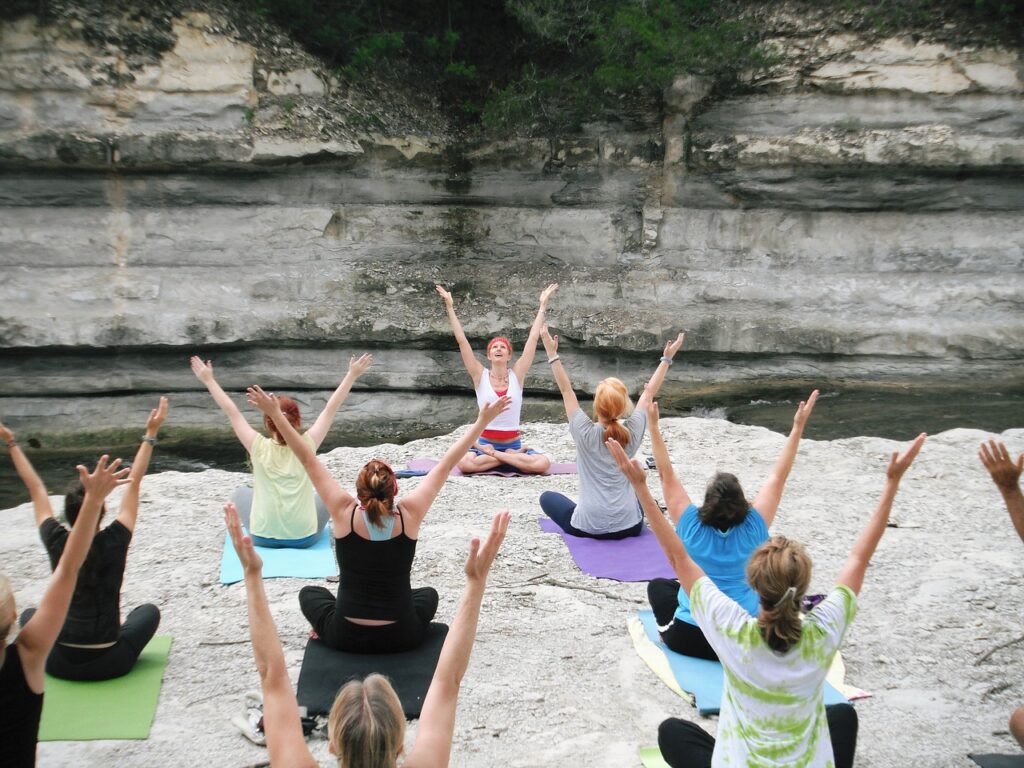 (Pixabay)
Downtown LA Arts Festival: The Downtown LA Arts & Music Festival 2017 kicks off on Sun., Aug. 6. The festival will open with a Kemetic Yoga class by Jill Maynard from Yoga House Houston. Kemetic Yoga is an ancient Egyptian system of Yoga that focuses on controlled deep breathing and meditation. Tickets are free and can be reserved HERE.
Propel Co: Labs Fitness Festival: Join the Propel Fitness Festival on Aug. 12 & 13 to celebrates all things working out. Prepare to sweat your way through a variety of epic workouts, from boot camp to dance, and you guessed it, yoga! Each class will be led by instructors on the cutting-edge of fitness. And did we mention there would be performances by musical guests? Yeah! Propel will also donate all proceeds to the nonprofit Girls on the Run. Sign up HERE.
Is there an event or a workshop that we missed out on? Let us know in the comments!
Namaste.
**Emily Adams is a marketing specialist at YogiWear having a main focus on development and implementation of marketing ideas. Her primary talking points are yoga life, benefits of yoga, yogi lifestyle and yoga wear.