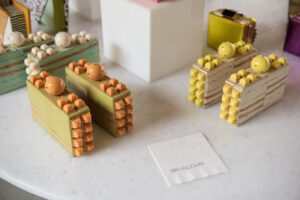 Summer kicks off next month, which means there's no time like the present to revamp your wardrobe with new items for the season.
For those who aren't enthralled by the mass-produced, fast fashion staples readily available at your traditional shopping venues, we've got just the pop-up shops for you to check out—Luxury Garage Sale and Urban Air Market.
LGS is a leading online upscale consignment marketplace, specializing in luxury designer clothing, handbags, shoes and accessories. They're opening two pop-up shops for 30-day runs in Los Angeles, specifically in West Hollywood (611 N La Cienega Blvd) from May 18 – June 18, and at the Glendale Galleria (100 W. Broadway) from June 1 – June 28.
Not only do the LGS pop-ups offer shoppers a curated luxury shopping experience, it also gives consignors a trusted avenue for re-selling their goods at fair market price. So whether you're looking for one-on-one personal styling consultations that'll help you find exceptional, rare or transformative pieces, or if you're hoping to sell some of your designer threads, LGS is the place to be.
While LGS offers more upscale items, Urban Air Market is open to those of you looking for more local and sustainable designs.
UAM's free, one-day event will take place at Los Feliz Village on Hillhurst at Franklin and will be open from 11 a.m. to 6 p.m. on June 3. We highly suggest getting there as soon as it opens, because UAM will feature 100 emerging, sustainable brands—including Amanda Sage Collection, Circuit King Classics, Daughters of Culture, Iron Lily and many more. Not to mention, there'll be live musical performances from by MB3, Ipanema Lounge, Dani W., Jonny Sands, Irish Goodbye and Sylvia Bosco.
And if you get too tired of shopping or aren't into the live performances, you can participate in activities such as hula hooping, tarot card readings or making DIY keychains, tassel necklaces or buttons. The choice is yours.
Mark your calendars and prepare to shop till you drop, because these are two pop-ups that no fashion savvy individual should miss out on.