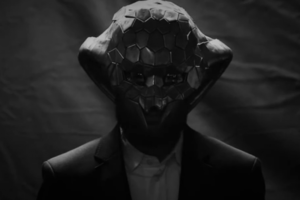 While I'm sad to see those April showers go, entering a new month means another selection of fresh music—and this month we've got some quality sounds from artists we haven't heard much of lately.
Little Dragon released their latest full-length album Season High, and I'm loving the song High in particular. Our beloved Foster the People are back as well! And while not with an entire album, we at least get a three-track EP, oh-so-appropriately called III. They sound significantly different from how they've ever sounded in the past, but the new material is great nonetheless! Speaking of new sounds and names we haven't heard in a while, do you guys remember David Archuleta from American Idol? He's back with Up All Night, and it's clear his sound has matured a bit. I really like the song!
But my favorite new tune this month is definitely Hortlax Cobra's "Gimme the Highlights." I've been a fan of HC for quite some time, and enjoy being able to rely on their distinct sound.
The rest of the playlist is a big smorgasbord of electronic (SNBRN, Laidback Luke, Pat Lok, Seven Lions), hip-hop (Kendrick Lamar, Mannywellz, D.R.A.M., Omarion) and everything in-between (Goldroom, Future Islands, RAC, Stalking Gia, Grace Mitchell and more!).
I just went through the whole list, and I've gotta say, this is one of my favorite compilations of songs in quite some time. I hope you enjoy it as much as I do!
[divider_flat]