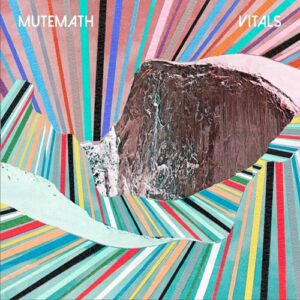 I don't know about you, but everyone around me seems to be getting sick. Even I'm coming down with a case of the sniffles, which only happens to me once a year. That's why I'm depending on some new music to keep me smiling even during times when I'd prefer spending the entire day in bed.
This week, I have 16 New Music Monday songs, including pop by Justin Bieber (yes, his Purpose LP is pretty awesome – and "Been You" is the one of the most energetic tracks off of the overall mellow album), Hailee Steinfeld (her four-song Haiz EP shares raw emotion with impressive vocals and catchy hooks. I included "Rock Bottom" on the list) and One Direction (their easy-on-the-ear "What a Feeling" is reminiscent of the guitar-heavy, slow pop from the '80s).
There's also a bit of of disco-influenced dance tracks and tropical house to share as well. I really love Mutemath's "Joy Rides," along with Cheat Codes' "Follow You" and Matoma's "Find Love," featuring Donkeyboy.
Click below for the full playlist, which also includes Chris Brown, Wishes, Pierce Fulton, Sugar Joans, Elohim and astronomyy.
And scroll to the very bottom to hear a brand new hip-hop joint "Midnight Love," from my pal Foster, a Nashville-based artist I interviewed earlier this year. His latest features melodic vocals by Kae Kae.
[divider_flat]