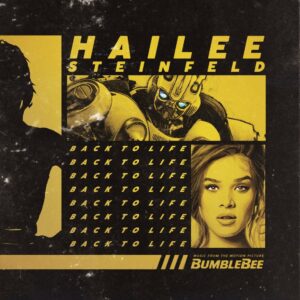 Whether you're traveling or simply trying to stay busy/avoid people during the few days you have free for Thanksgiving, it's the perfect time to catch up on new music.
For the last 2.5 months, I've been gathering songs that'll take me into the rest of 2o18. With a tiny lull in the year, it seems like the perfect time to put these 38 tracks into a playlist.
Allie X is definitely my artist of 2018. I've featured her on numerous playlists this year, and "Girl of the Year," off her new album Super Sunset, is absolutely a standout (along with so many others on her latest compilation of tracks)—but I decided to give this month's top spot to Hailee Steinfeld, who came through at the very end of the year with her electropop "Back to Life" from the Bumblebee soundtrack, and hands down one of the top 5 pop songs of 2018.
Scroll below for what's about to become your Thanksgiving 2018 soundtrack (I promise you won't be disappointed):
[divider_flat]