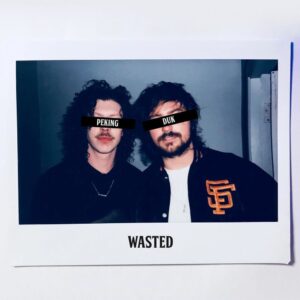 With Valentine's Day just a week away, why not honor the special date (or month!) with what you love most: music?
This February, I've got 39 new tracks from a slew of varying artists. Let's start with electro duo Peking Duk, who I was supposed to see live at The Roxy last week, but to my dismay, the show was postponed 'til June (WTH?!). That said, I still love them no matter what, and their song "Wasted" is my favorite new track of the moment.
I'm also loving "Russian Soul," by Skott, a newer artist who has a sound reminiscent of Zella Day. Skott's entire four-track EP "Stay Off My Mind" has been in my regular rotation, and I definitely recommend giving it a listen.
Additionally, I'm enjoying the upbeat "My My My!" by Troye Sivan, which is a depart from his characteristically slower sound.
To hear all the fresh tracks for yourself, check out the playlist below, which also includes The Neighborhood, Migos, Lane 8, Keep Shelly in Athens, Emilie Brandt, Captain Kidd, Mt. Si, Mannywellz and more!
[divider_flat]