Five-piece synth rock group Night Riots stormed the stage at the YouTube Space Los Angeles Wednesday night for the launch of the 2016 Honda Civic. Their lively tunes went well with the theme of the launch: "The Power of Dreams."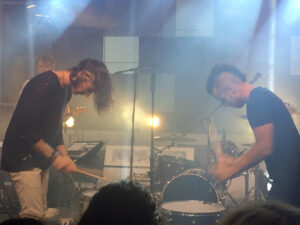 Lead vocalist Travis Hawley tore it up with his energetic stage presence. There was a lot of hair flipping going on, too, so I think it's safe to say he has the rock star thing down. It was pretty much impossible not to dance the whole time, especially when Hawley and Rico Rodriguez (the drummer, not the Modern Family actor) did a crashing drums routine during one of their songs.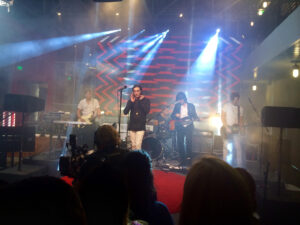 Unveiling the newest Honda was almost overshadowed by their head-banging tracks. Guests appeared to have fun jamming out to their songs "Contagious" and "Spiders," in particular, which are songs from their EPs Young Lore and this year's Howl.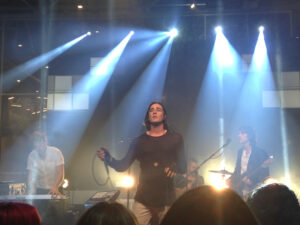 Missed this intimate show? Fear not, because they are also headed to Club Bahia in L.A. and The Observatory in Orange County. Expect big things to come from these guys in the future!