Launching a business amid a pandemic is obviously hard enough. Doing so during the height of the Black Lives Matter movement and its accompanying riots… in the thick of the chaos? Sounds impossible.
Skateboarder and $ clothing designer Jamie Story was on the verge of opening his plant-based eatery Extra Market, Inc. Then the unthinkable hit the Fairfax District of where his spot is based. Following a new plan, the multifaceted artist is well into fall with a successful new business under his belt.
Jamie spoke to skyelyfe about his challenging launch experience and how Extra Market, Inc. stands out from the slew of other vegan dining establishments in L.A.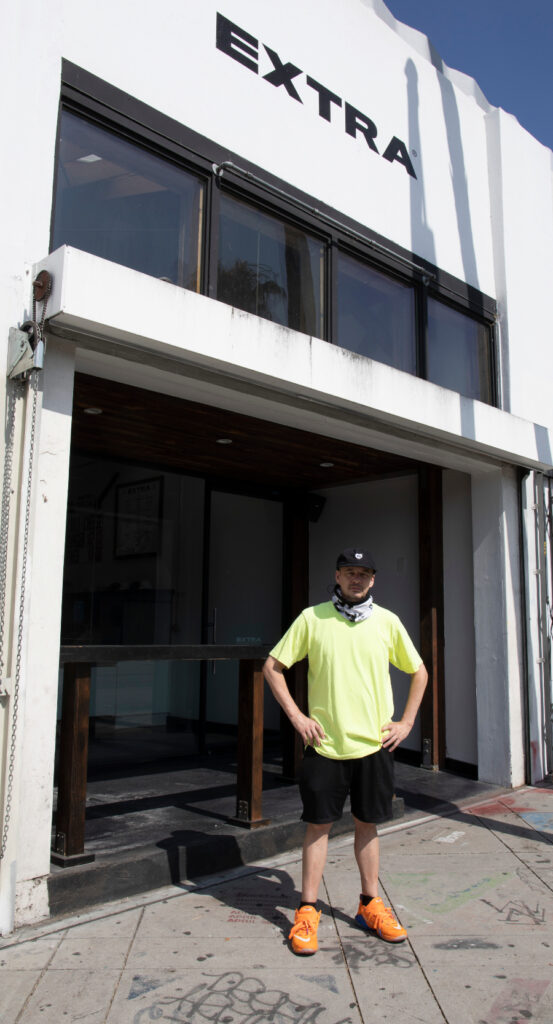 skyelyfe: What was your experience initially launching a new business at the height of rioting on Fairfax?
Jamie Story: I'm not sure any experience could prepare anyone to open amid whatever was or is happening now. When the protests were happening here it was more fear of possible destruction of what we'd been building over the past year. My friend hit me at 1 p.m. Saturday and said I should check my spot and they were going to march up Fairfax. I was totally unaware they started at noon. I rushed down and had to seal up a ceiling door. When I came out, the protests were heading up the back alley. We were lucky, though many of our neighbors were not. It made an already difficult time much rougher. The whole neighborhood came together to rebuild, and some are still working to get open. Foot traffic is slowly picking up every day.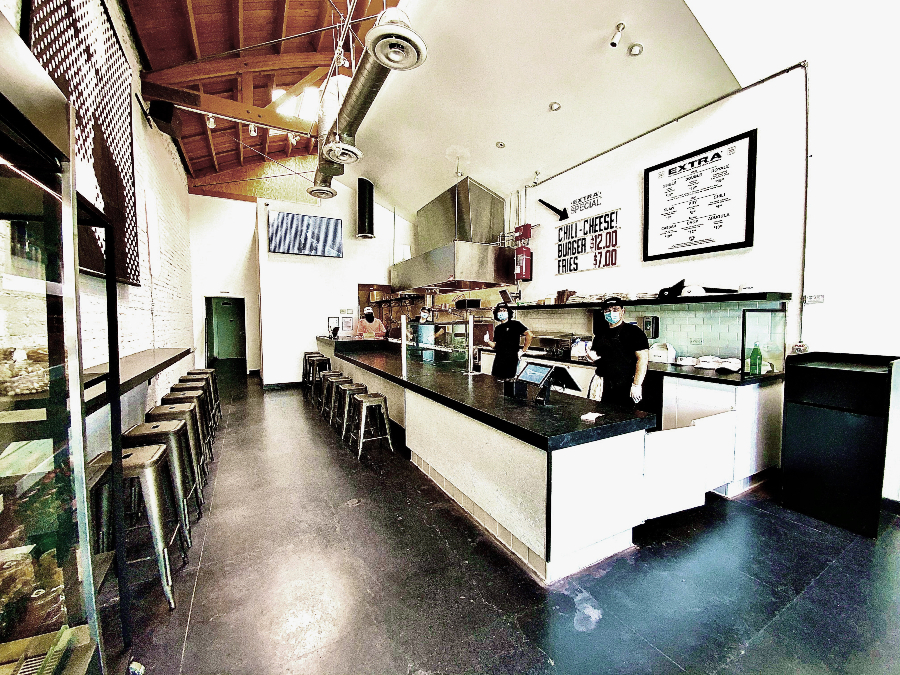 SL: What made you decide to open your restaurant in the area you chose?
JS: Fairfax is a familiar neighborhood. I've worked with many of the brands on the block over the years.
SL: How does Extra Market differ from other popular vegan eateries in L.A.? 
JS: Extra Market is more of a conceptual project that will be collaborating with other restaurants, brands, artists and more. Once things get back to whatever the new normal is, we'll be able to utilize our back space for galleries, events and pop-ups. 
SL: What are the restaurant's specialties?
JS: That would be up to the customer. We're excited about the burgers and people are excited about our pickles. More and more people are ordering a burger with a salad as opposed to burger, fries and soda. We offer the balance of indulgence and health. You can have Chili-Cheese Fries and a Broccoli Salad so you can have a little less guilt. Also everything is plant-based, and offering items like pressed juice and ginger shots brings healthier options to the block.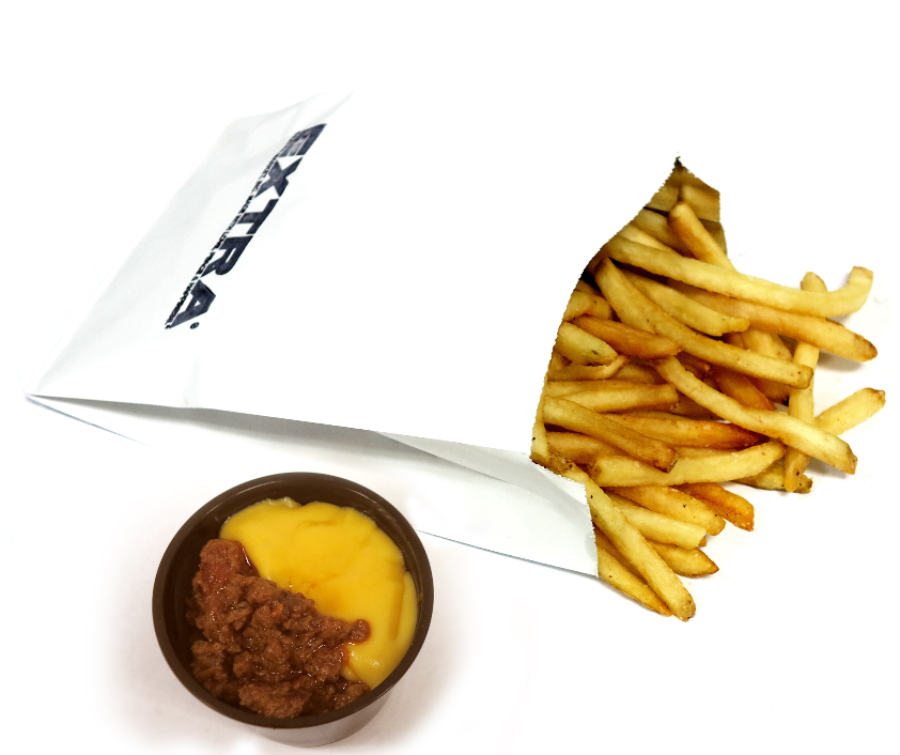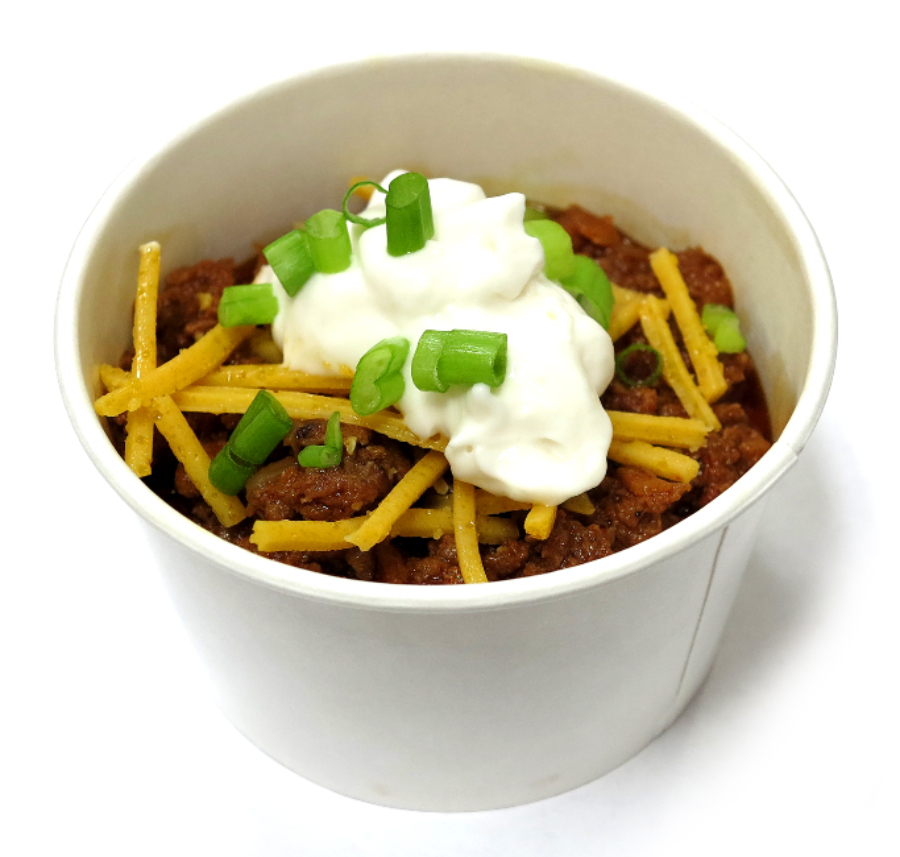 SL: How did this project come to be?
I'd been looking to open a restaurant, but only if it was kind of the right space and time. This just felt right, being able to balance my creative and culinary sides. I've been making many of the dishes you see on the menu for my family and friends for years, and I grew up working in kitchens in New York. I was initially nervous, but I'm really proud of what I've built, and the feedback has been amazing.
SL: Who are some of your influences in the foodie/restaurateur space?
JS: Anthony Bourdain.
If you're looking to explore more spots unique to the City of Angels, then you'll appreciate THIS list of L.A. shopping gems a tourist wouldn't know!