(via Unsplash)
I don't know about you, but I definitely thought we left the "Q word" in April 2021. Ah, yes, it was about a year ago when we were all getting vaccinated, seemingly (sort of) back to living our best lives. Regardless of whether or not you jumped at the chance to dine indoors or host home gatherings of more than six people, the bottom line is we were all mostly done quarantining (or so we thought!).
Welp, enter Winter 2022, when almost two years after our initial induction into the COVID-19 pandemic, we're somewhat back to square one. While the vaccinated are less prone to hospital visits, a rise in the Omicron variant (which gives me Power Rangers villain vibes, btw) is requiring all of the exposed and infected to isolate for at least five days. With so many people stuck at home (including those who simply don't want to risk leaving!), quarantine Instagram captions are bound to come in handy.
While this mandated safety protocol (that myself and everyone close to me has diligently followed without hesitation) is inconvenient at best, what better way to make the most of the situation than by documenting it on Instagram? Need a little inspo to spice-up your unplanned breakfast in bed? Keep reading for the best quarantine Instagram captions for pics of you embracing your isolated fate.
For the Pic of You Leaning on Your Besties for Moral Support:
A dog is the only thing on earth that loves you more than he loves himself.
-Josh Billings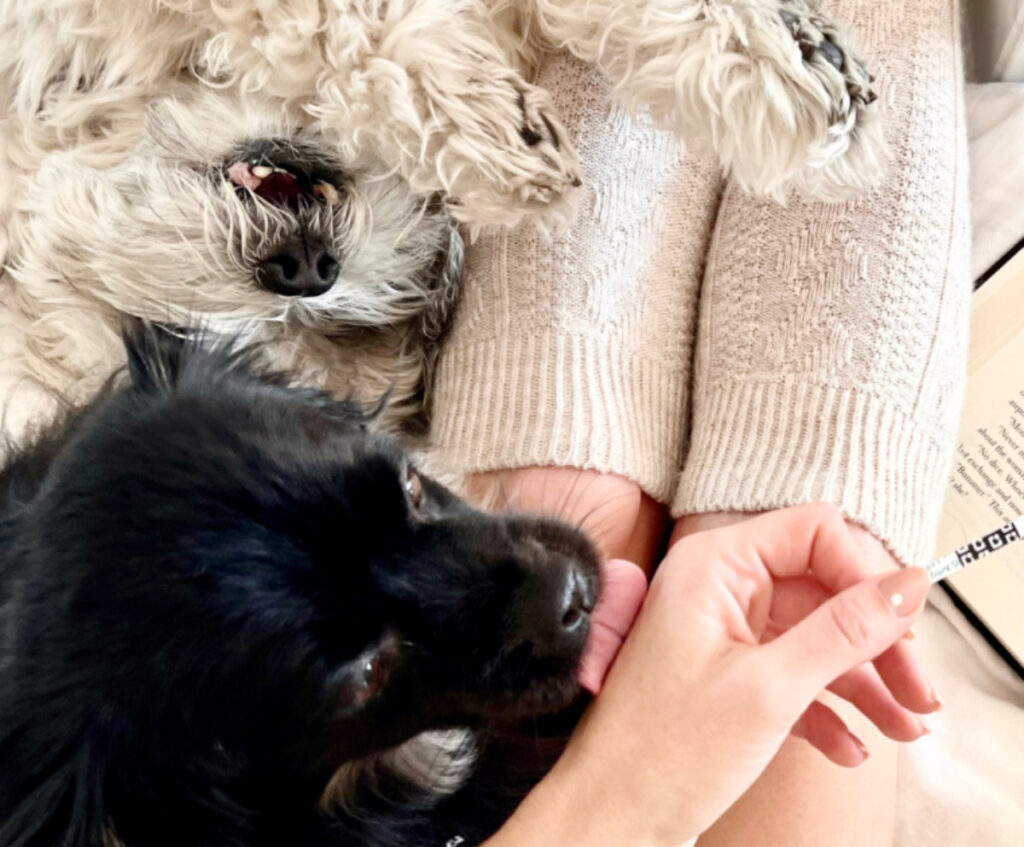 For the Shot of You in Your Seat of Choice—in Front of the TV:
The only multitasking I'm good at is watching TV while eating.
-Unknown
For the Pic of You Enjoying a Leisurely Morning in Bed With Nowhere to Be:
Love is in the air, and it smells like coffee
-Unknown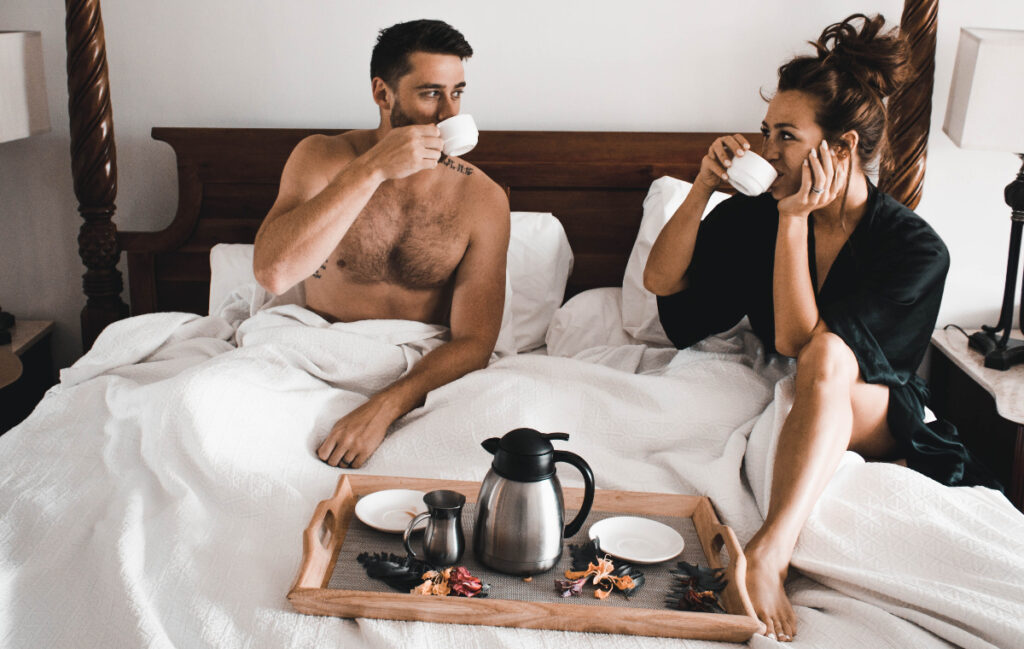 For the Sick Pic That Shows Off What You Do Best—Sleep:
People say nothing is impossible, but I do nothing every day.
—A.A. Milne
For the Pic of You Sick (But Cute in the Process):
I hate to waste sick days actually being sick!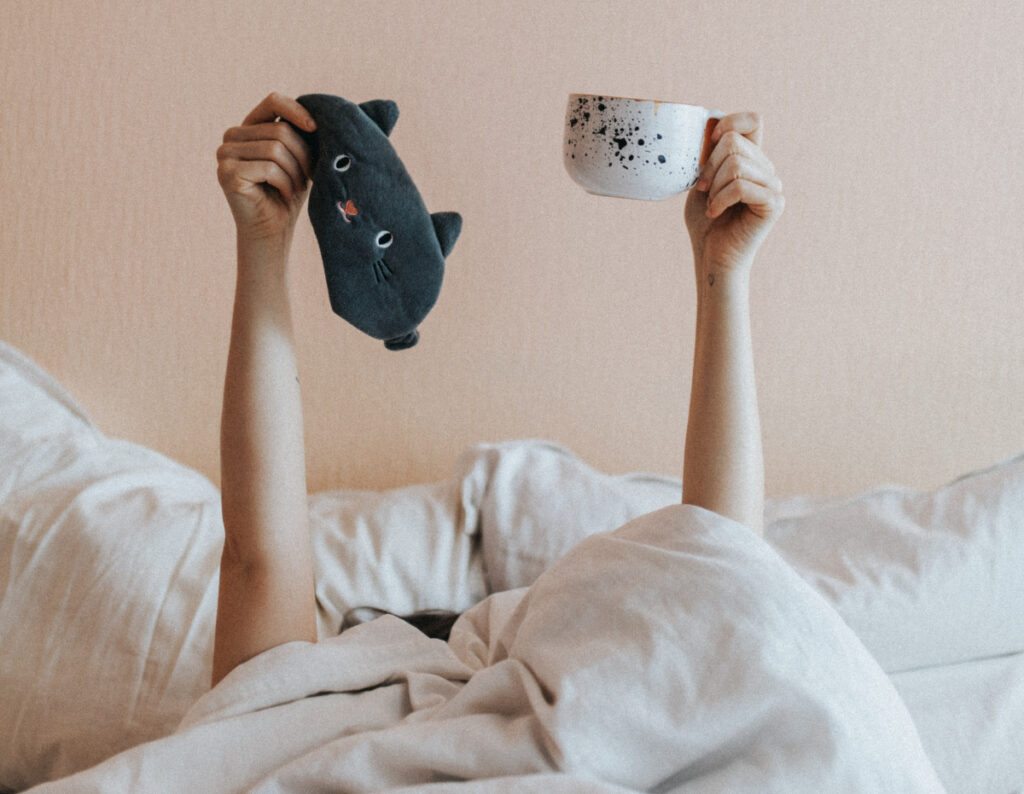 For the Shot of You Trying to Stay Hydrated:
Don't forget to drink water and get some sun. You're basically a houseplant with more complicated emotions.
-Unknown
For the Pic of You in Your Happy Place—the Bath:
Wash away your troubles with some bubbles.
-Unknown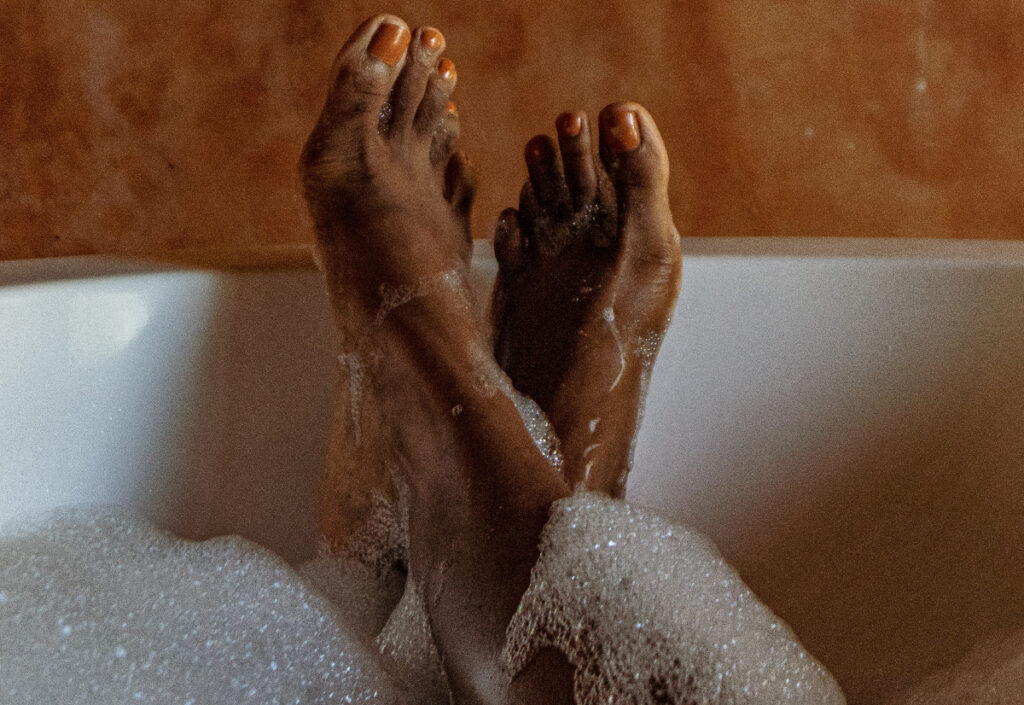 For the girl who just can't stray from her selfies:
All dressed-up with nowhere to go.
-Unknown
Once you're done quarantining, you'll want to celebrate with one of THESE Instagram captions for pics of you drinking a margarita!