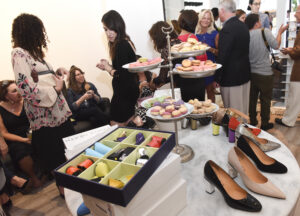 Tanya Heath Paris opened its first U.S. boutique on Friday, and the upscale women's shoe line isn't just another brand of expensive footwear.
The Tanya Heath concept – a seemingly simple one that involves interchangeable heels – isn't one that has existed prior. So, when I entered its Robertson Blvd. grand opening celebration, I began scratching my head in awe of not only how colorful the store merchandise is, but also how this idea hasn't already been done!
Complete with a slew of varying shapes, heights and materials of heels, this little Los Angeles shop toasted its big debut with champagne and a never-ending supply of tray passed gourmet Vietnamese bites from The District by Hannah An.
Owned by Pame Schmider, the store also sells a large selection of actual shoes to mix and match with the heels. Inside the sole of the shoes, there is a little button you click to attach and detach the heels. And voila! One pair of shoes, several different looks!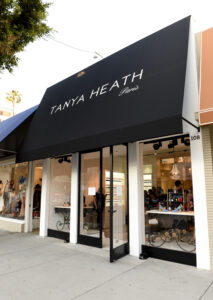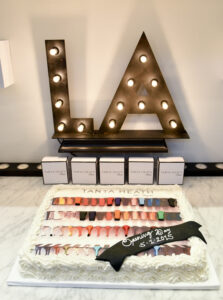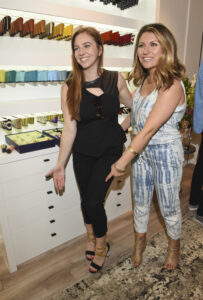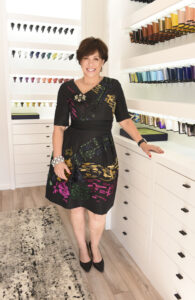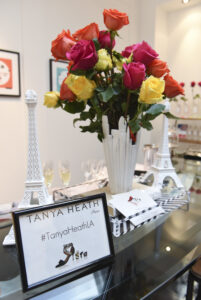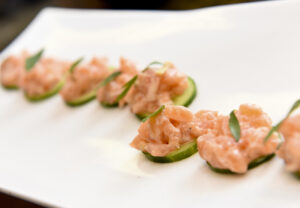 [divider_flat]