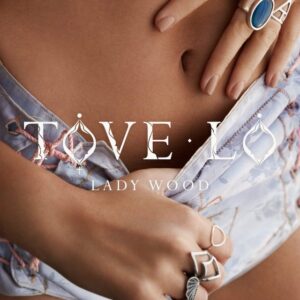 Let's be honest—There have been a slew of major music releases this year, but many (most) of them have been a letdown (at least IMHO).
That said, as we get closer to ending the year (<– I can't believe I'm already typing that), we actually have some top-notch new tracks and full albums that deserve some serious recognition!
Tove Lo's Lady Wood and Empire of the Sun's Two Vines, which were both just released, are at the top of my list right now. Both acts continue to stay true to their original sound, unlike so many current artists who succumb to whatever vibe is trending on the radio. I've got to respect artists who continue to go with what they know best.
But in addition to these two, there are 19 other artists with fresh material sure to keep your fall days hot, even when the temperatures are dropping.
From Craig David ('memba him?) and Mr. Little Jeans, to this combo between Tycho and Wild Nothing I've found called Coma Pony, to fabulous folks skyelyfe has interviewed (lookin' at you, Alexx Mack, Foster, Aston), I've got 21 songs that'll tide you over from the lull of post-Halloween until the excitement of Thanksgiving nears. Happy New Music November, everyone!
Check out the playlist below:
[divider_flat]