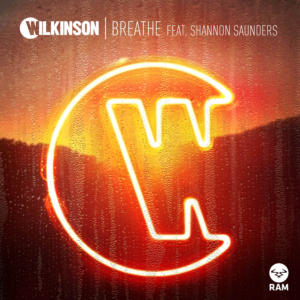 If you're in the mood for a dance party, then I've got some tracks in mind for you!
Wilkinson comes through with a surefire hit yet again. The British melodic drum and bass artist never lets me down, and this time is no exception with the sweet and sexy "Breathe," featuring Shannon Saunders.
Gorgon City's "Saving My Life," featuring Romans, may not be anything groundbreaking when it comes to sound, but if you're looking for something fun, light and easy to dance to – well, there ya have it!
These songs join 15 others in this week's New Music Monday, which also includes Kaskade's "We Don't Stop," which takes a little detour from the artist's typical signature sound. I am liking this particular tune more than many of his others in recent years.
Odesza keeps their signature sound, but takes things down a few notches with "Light," featuring one of my favorites, Little Dragon. Keeping things upbeat are Neon Indian with "Slumlord" and Sohight & Cheevy with "Shine for Me."
Now, let's talk pop. More importantly, let's talk JoJo! The once-youngin' who gave us some of the best break-up songs of the mid-2000s is back! This time, with a dance-y tune called "When Love Hurts" (clearly her topic of choice has not changed). Also in the pop category, Carly Rae Jepsen – who has released several singles one-by-one over the last few weeks – has finally put out her hotly-anticipated 15-track, '80s-inspired synth album Emotion. Give a listen to "I Didn't Just Come Here to Dance."
Check out the entire playlist below, which also includes songs by Sharer, Gardens & Villa and Astropol.
[divider_flat]