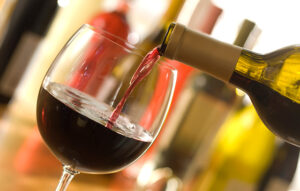 It's nice enough when hotels host complimentary social hours for their guests, but Andaz West Hollywood takes things a step further and not only hosts monthly wine tastings for its patrons, but also, local residents like myself are more than welcome to take in an early evening of full-sized wine pours and appetizers galore.
I went to my first Andaz wine tasting earlier this month and it was no joke. A few of my girlfriends and I enjoyed a leisurely two hours of sipping and sitting around in the upscale lounge area of the hotel catching up, while also learning about an array of different wines. Oh, and did I mention an episode of Love & Hip Hop was filming simultaneously? Now if that doesn't sell you, I don't know what will.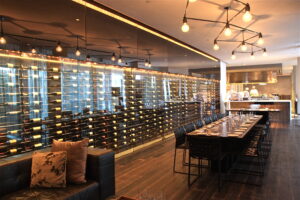 In addition, the chic boutique hotel – located on Sunset, right near The Mondrian, Sunset Tower and other trendy spots in my favorite part of Los Angeles – also hosts complimentary cultural events (which also involve – you guessed it – wine). On June 3, for example, Andaz will kick off its photography exhibition showcasing the works of young artist James Marcus Haney. From 7pm-9pm that night, guests can nosh on appetizers, sip on those boozy, grape-based beverages and take in tunes from a live DJ.
And just in case you were wondering about the next wine tasting, it's on June 10, from 5pm-7pm. I look forward to clinking glasses with you then (and on the 3rd)!