**post co-written by Jackie Gonzalez
Last week, we had the pleasure of attending Make-Up Your Destiny, which celebrated the USA launch of world-renowned celebrity makeup artist Charlotte Tilbury's coveted makeup line. Set up in the courtyard of The Grove in Los Angeles and co-hosted with Nordstrom, the circus-inspired beauty festival was one-of-a-kind, put together by incredibly talented set designer Michael Howells.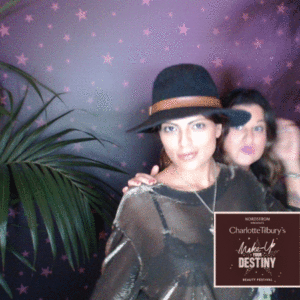 The magical night included circus performances, skincare tips, tunes and makeup touchups. We sipped on champagne, noshed on pub fare, and learned a few of Charlotte's tips & tricks.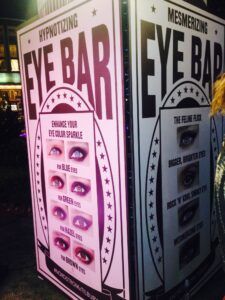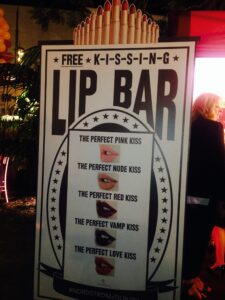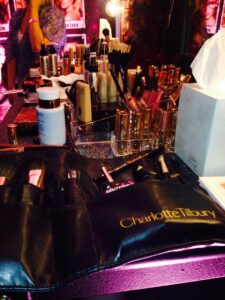 Sure, the extravagant affair – which was graced by everyone from Lily Allen and Cat Deeley, to Kim Kardashian and Kris Jenner – was enough to feed our curiosity, but after actually seeing and trying the line, we realized its products are a must on our holiday wish lists (and they should be on yours, too!).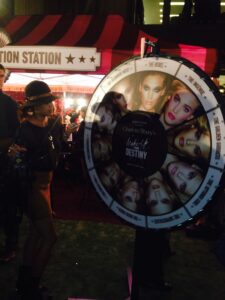 It was a luxury to try many of the products at the event, but being treated to a lavish VIP gift bag when we left was icing on the cake! We seriously can't get enough of Charlotte's Magic Cream, Full Fat Lashes Mascara, lip lacquer in Love Bite and Supermodel Body Slimmer Shimmer. The magic cream is indeed as miraculous as its description. A few tiny little dabs and our faces feel soft as a baby's. Additionally, the mascara gives a whole new meaning to luscious lashes!
To top it all off, the packaging of all of Charlotte's products is totally chic and the colors of the line are feminine and fabulous!