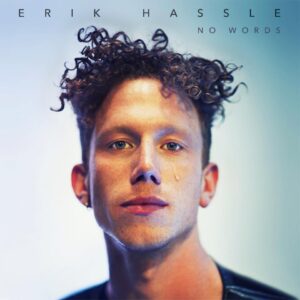 Coachella 2015 is officially over – but just because it's time to put away the flower crowns and scrub off the flash tattoos doesn't mean anyone needs to turn down the music!
Today I bring you 23 fresh songs, ranging from T.I.'s catchy rap "I Go Hard" from the Go Hard soundtrack, to 16 Bit Lolitas' deep "I'll Be True" and Matt Woods' electro-soul "Impression."
Carly Rae Jepsen took a temporary departure from the bubblegum that made her a household name, with the release of "All That," an '80s-inspired ballad.
Meanwhile, Erik Hassle has graced us with his uncharacteristically upbeat "No Words." While the Swedish artist still manages to shed a tear in the cover art for the new single, his typical sound of heartache has transformed into something a little more lively (even though he has said that yes, this song, too, reflects on a breakup).
And just today, new Ibiza-based tech house artist Katie Otro just released her very first track, a mix of Todd Terry's "Back Around," available on Ministry of Sound, courtesy of Inhouse Records. Get a first look at the track and music video below!
[divider_flat]
With that, it's now time to brush away those bye-bye-Coachella blues and check out this week's New Music Monday playlist, which also includes tracks by Gramatik, Cut Copy's Ben Browning, Oddisee, Moons of Mars, Lord Huron, Strange Names and Alex Gaudino, featuring Manufactured Superstars.
[divider_flat]