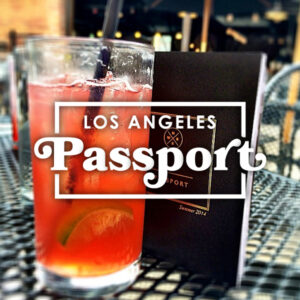 Angelenos typically tend to stay stuck in their little L.A. bubbles when they go out – Afterall, getting anywhere around here is a schlep and Uber is always surge pricing – But with the help of a pocket-sized flip book called Los Angeles Passport, we not only have a guide to some of the coolest spots all over the city, but we have exclusive discounts at them.
"We really wanted an excuse to explore our local bar culture," Casey Berry, the co-founder of the national program, tells skyelyfe. "There are so many awesome and creative places (both new and old), but it's hard to navigate. So we created this little black book that not only serves as a field guide, but also has incentives with discounted beverages to give you that money-saving nudge to explore. We wanted a program that would get people checking out new venues that also benefits the bars so that the bartenders and drinks were fantastic, too. And they are!"
I scooped up my very own 'Passport,' and have excitedly been browsing through the list of more than 80 spots mostly in the areas of DTLA, West Hollywood, Hollywood and Silverlake. From the more common places like The Belmont, The Pikey and Spare Room – to venues I have yet to try, like The Golden Gopher, The Holloway and Blue Cow Kitchen & Bar – there is no shortage of options to explore and $$ to be saved (hallelujah!).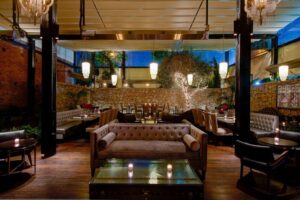 "Our rule is simple, we only invite venues that we would take a friend to," Berry explains. "[And the way it works] is super straight forward. Get a passport, pick a venue, flash your passport, receive an awesome, discounted beverage, the bartender stamps [your passport]. Repeat at the next location."
The program celebrated its 2015 kickoff with a party just before Memorial Day at Now Boarding, one of its West Hollywood venues. The idea is to explore as many spots as possible throughout the summer, so your book is only valid through Labor Day.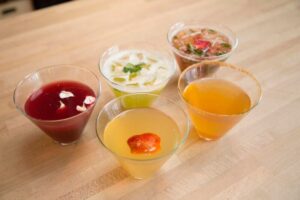 "Every year the Passport Program grows," Berry says of the concept, which also exists in Santa Barbara, Seattle, Brooklyn, Washington, D.C., Columbia, MO, and various parts of Colorado. "More cities and more passports have sold out each time, which enables us to come in to new cities with exciting local bar cultures."
For just $20, you can let your fun summer explorations begin. We can compare notes (and stamps) at the end!