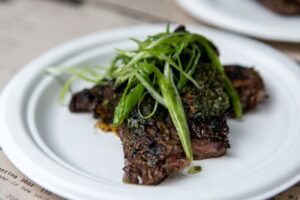 Even the rain couldn't keep the droves of foodies and celebrity chefs from making their way to Sony Pictures Studios in Culver City recently for a tasteful – and tasty – evening that benefitted the American Cancer Society.
The outdoor California Spirit 30 gala, hosted by famed chef Rocco DiSpirito, went for a whopping $350 a ticket, and featured decadent bites and delicious sips from a slew of popular L.A. vendors, including chi SPACCA, Art of Tea, Bouchon, Tavern, Knuckle + Claw, Lemonade, Impulsion Trade wine, and renown mixologist Julian Cox, who created specialty cocktails.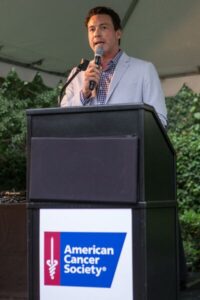 I had a major food field day, even noshing on Redbird's grilled pork chop with apricot mostardo & hazelnuts. Pork Chop isn't normally my number one pick, but this was delicious, and I figured given where I was, if I was going to go for something outside of the box (for me), this would be the time and place to do it.
Although there were a wide range of wine and spirits served, if it were up to Cox on just a normal day, his motto is the lighter, the better.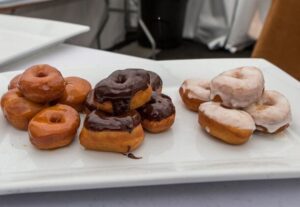 "I think most of the light spirits are a really, really safe bet," Cox told reporters. "Vodka, gin, rum, and tequila mixed with a neutral mixer is the healthiest and the lightest. I know that's not very interesting but that's probably the healthiest. But in that spirit, if you add something like fresh herbs or peppers, either spicy or not spicy peppers, or even like cucumbers, something like that, that's really nice and light keep it really fresh. Also there are great sweeteners out there like Stevia and agave nectar that are really low on the bicimix index, natural and healthy."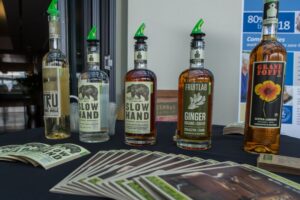 [divider_flat]