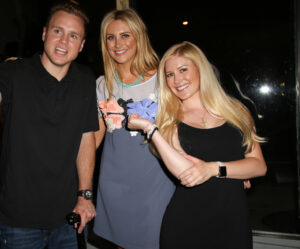 Jewels, sweets … and Speidi?
That was my reaction when I walked into MeMe London's U.S. preview event at DiLAscia in West Hollywood, where the former professional spotlight-stealers held court next to a pink table filled with stacks of bracelets and earrings, and the most decadent donuts I have ever seen!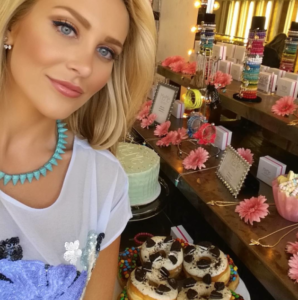 But, I guess it made sense, as Spencer Pratt's no longer estranged sister Stephanie hosted the event – she's the face of the jewelry line – as part of her Made in Chelsea show (which was filming at the time). And don't think for a second that the married former Hills stars didn't jump in on the videotaping action. Spencer – who was interestingly accessorized with a walking cane – was all smiles with his partner in crime, as the two chatted with one of Stephanie's costars.
Guests at the intimate, VEEV-hosted gathering walked out with a sample bracelet from the incredibly colorful collection. As for me, I also walked out with a satisfactory smile seeing my favorite reality-TV couple looking happy as can be!