It's hard to believe Halloween is already here! With everything that goes on leading up to one of (almost) everyone's favorite holidays, it can be easy to forget that other things do happen during October that don't involve costumes or pumpkins. That's why right before the big day, I am taking a moment to acknowledge some entertaining experiences I had the pleasure of taking in part in that weren't in anticipation of Oct. 31.
Zico Chilled Juices' Bangin' Body Bootcamp
Don't you want to know how Jessica Alba maintains her stellar physique? Well, with just a little help from her trainer Jennifer "JJ Dancer" Johnson. And if anyone experienced firsthand just how hard JJ works the starlet, I did this month. I had the exciting opportunity to attend an intimate training session on the rooftop of the Montalban in Hollywood, where I was treated to sounds by a live DJ, and I spent an hour sweating and booty-shaking before a relaxing post-workout morning that included Zico-filled shakes and complimentary manis and massages.
Here's a little sampling of what I got to sip on after my workout (create it yourself!):
ZICO Top of the Morning
1/2 cup Zico chilled coconut water
1 banana, frozen, peeled
2 dates, pits removed
3 Tbs almond butter
1 tsp. cacao
1/4 cup ice
1/4 tsp. ground cinnamon (opt.)
Combine ingredients in blender on high speed for 45 seconds or until completely smooth
Enjoy!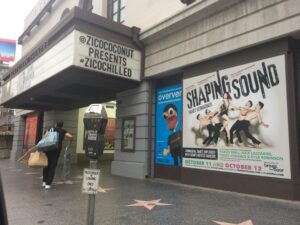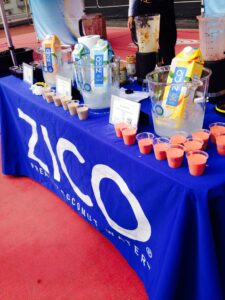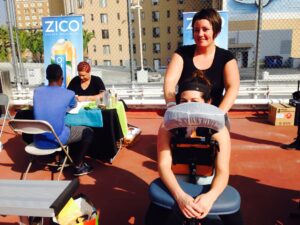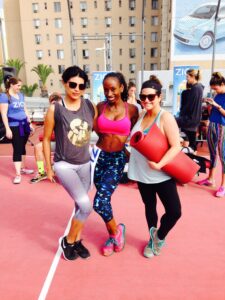 FabFitFun's Fall Launch Party
When I showed up to FabFitFun's fall launch party at The Library inside of the Redbury hotel, I expected a handful of health and fitness bloggers to be standing around, sipping on juices and discussing their workout routines. To my surprise, the event's bar was sponsored by Svedka vodka, and inside there was wine provided by Chloe. That in itself already set the tone for a fun outing. The place was filled with table after table of fun vendors with unique health products and snacks – and services, including makeup touch-ups by Blushington and manis by Nail Garden. From Skintimate shaving gel to FitFusion gift cards, there was no shortage of goodies in my VIP product bag that were for the fab, fit, and (obviously) fun.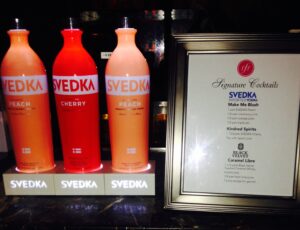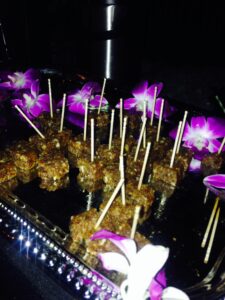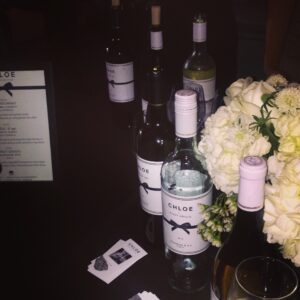 Yellowtail Sunset Finally Opened!
I don't remember most of my experiences in Vegas (I mean, who does?), but one of the few things I recall is the way Yellowtail's Big Eye Tuna pizza (tuna with truffle oil) from the Bellagio hotel tasted when it touched my taste buds for the first time two years ago. The thought of having executive chef Akira Back's mouthwatering dish a mere .5 miles away from me at its new West Hollywood location on Sunset Blvd. is just thrilling. I attended the VIP opening of the sexy, dim-lit Japanese eatery last week, and – for lack of eloquent wording – I stuffed my face with sushi and sashimi galore, while sipping on endless glasses of red wine.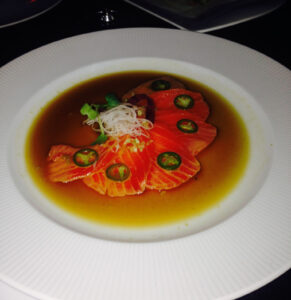 Vegas Meets L.A. with a Night Featuring Sin City Performer Matt Goss
Speaking of Vegas, the Sin City vibe was most definitely in the air this month, as just nights before the Yellowtail opening, I took in an extravagant performance by Caesars Palace headliner Matt Goss (he performed a few of his own hits, along with classics including, "Luck Be a Lady," "Hotel California" and "Lovely Las Vegas") at the W Hollywood, where guests were treated to a fashion show and a casino-like experience that benefitted the Both Ends Burning charity. Complete with roulette and shuffleboard tables, the Sinatra-sounding star's production brought a taste of Vegas to LA for the night.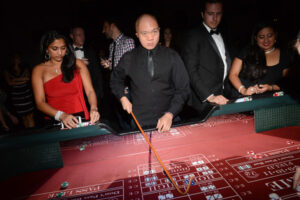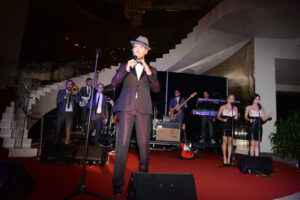 Restoration Hardware's Melrose Gallery Opening
I'm not sure what was more impressive about West Hollywood's new Restoration Hardware launch: the beautiful, multitiered layout, or the hundreds and hundreds of guests it drew to the location at its grand opening event! This was one of the most packed gatherings I'd been to in a while. I literally almost got lost in the spacious establishment, in between munching on bites from Bouchon and sipping on beverages from the bellini bar. This upscale home furnishings fantasyland is a must-see, regardless of whether for an extravagant event or for just a bit of browsing.