It's National Lipstick Day, and unlike so many other non-holiday-holidays (no offense, Wiggle Your Toes Day), this one is major!
Today is an exciting time for me to celebrate an instant confidence booster, an easy ice breaker and all around great thing. So, cheers to you ColourPop, Kat Von D, Nars, Tarte… You have impacted my life in the simplest of ways.
While each day, we try to make our puckers proud, today is the day of all days to really go the extra mile when trying to make a statement with those lips!
That's why I've enlisted the help of celebrity makeup artist AJ Crimson. The beauty wizard, who has worked with the likes of Hilary Duff, Fergie, Christina Milian, Missy Elliott and so many other big names, shares his top three tips to goin' big or goin' home on National Lipstick Day. Scroll below for AJ's pointers, and get to applying!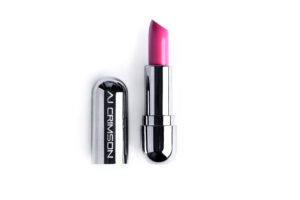 1. BE BOLD! It's a perfect excuse to try a shade of lipstick outside of your comfort zone!
2. BE FUN! Go with a shade that's bright! Chose one of your favorite lip liners deeper than the shade of lipstick you've chosen to fill the lip. Also, this can help make the new bright lip not feel so overwhelming once applied on top.
3. BE MYSTERIOUS! This is perfect time to try a deep vampy color you never thought you could wear! Chose a deep berry pair with a matching or deep lip liner. Or using your index finger press the lip color into the lip for a stain of color and add a bit of lip balm on top for a subtle moist effect.