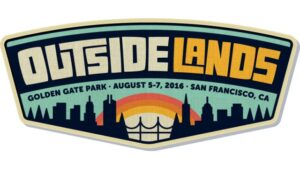 The thought of Outside Lands is a breath of fresh air compared to other 2016 music festivals.
Lacking the sweltering heat and EDM-heavy, hip-hop-pop-filled lineups that so many of these other three-day events provide to their thousands of music and party-loving consumers, San Francisco-based Outside Lands brings a slew of folk, dream pop and low-key alternative acts (Radiohead, Lana Del Rey, Ryan Adams, Sufjan Stevens, Beach House, Lord Huron, Foals, Diiv, to name a few) to its stages, with additional performers who also bring on a much "softer" vibe.
The festival has always boasted a much mellower ambiance–with the exception of 2014's Kanye West-headlining year.
I haven't been to Outside Lands since 2012, so it will be interesting to see if it still remains living up to the hype of this post. While I anticipate this year's experience, I figure I may as well pull up my picks of five acts I absolutely must see at the festival (in no particular order):
1. Radiohead
Radiohead is among the few truly iconic acts on the bill this year (can't discredit Lionel Richie and Duran Duran). Fresh from their latest May album release A Moon Shaped Pool, the brooding band is likely to perform new material, while bringing on all of the nostalgia attached to their collection of melodic classics.
Must-Hear Song: "High & Dry"
2. Miike Snow
I'd be lying if I said that I'm particularly fond of Miike Snow's last two albums (iii and Happy to You), but perhaps that's because the Swedish electronic trio set the bar so incredibly high with their 2009 self-titled debut. Their biggest fans resonate most with that first set of songs, so there's no doubt in my mind that a strong selection of throwback sounds will make their way to the stage.
Must-Hear Song: "In Search Of"
If you attended high school in the late '90s or watched pretty much any high school-based film or TV show during that time period, you are most definitely familiar with TEB. To this day, their self-titled debut album is one of my absolute favorites of all time. Sure, they had five chart-topping singles from the 14-track compilation, but the emotionally charged album is incredible all the way from start to finish. Even following that release, their further releases continued to be enjoyable, and I've always admired how they never changed their sound over the years.
Must-Hear Song: "Motorcycle Drive By"
4. The Knocks
Three words to describe this NYC-based duo: disco-infused deliciousness. I've had the pleasure of seeing this electro act live a handful of times, and their music has the most upbeat energy. I'm obsessed with pretty much everything they've put out there from day one until now, and I've got no doubt that they will get the mellow festival-goers on their feet!
Must-Hear Song: "Dreaming"
5. St. Lucia
Jean-Philip Grobler (St. Lucia) was pretty much my 2015 soundtrack to that oh-so-lovely, long walk from the Uber drop-off to the Coachella entrance. Yes, it was unfortunate that I wasn't front and center to watch such an incredible act perform, but I definitely got an earful (in the best way possible) regardless. It will certainly be exciting to see him live this time, even though I've already heard him live in the past.
Must-Hear Song: "Elevate"