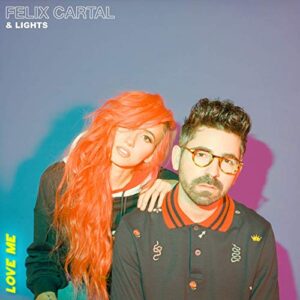 Not sure if you've noticed, but it seems like there are way more April Fools' Day pranks and jokes circulating the web today than any year prior—and some of them, while silly, are especially amusing to Angelenos.
But as much as I'd like to say I came up with the time to get all sorts of creative for April 1, all I got down to was coming up with a list of 28 new tracks—many of which are the perfect kickoff to festival season (no kidding!).
With the sun shining brightly and spring break in clear view, it's time to put away the solemn melodies and bust out the songs that make us want to dance.
Felix Cartal teamed up with Lights for the upbeat track "Love Me" in Feb., but it (shockingly) hasn't picked up much traction yet, so I'm including it in this list of new songs. I'm also loving Alesso's "TIME," Armin Van Buuren and Bonnie McKee's "Lonely for You," Vicetone's "Feel Like," Audien's "Favorite Song," featuring Echosmith, and lots more!
Keep scrolling for all the tunes you need to get you through Coachella prep and beyond!
[divider_flat]