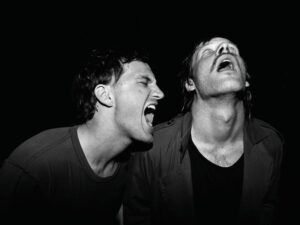 Seeing my favorite pop star Kesha perform live at L.A. Pride over the weekend was amazing, but for today, it's time to dig up some new material.
I'm totally loving Gardens & Villa's synthpop "Fixation," Keys N Krates' trappy "Save Me," Coyote Kisses' indie-electro "Ferrari" and indie rock by Family of the Year with "Make You Mine." And of course I always get excited by new RAC tracks, so be sure to give a listen to "Back of the Car."
Click on the playlist below for 11 fresh tracks as part of this week's New Music Monday!
[divider_flat]