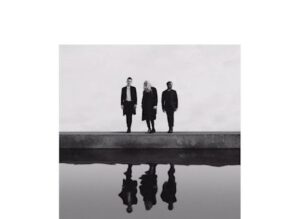 October is officially upon us, and this just so happens to be the month that I've found the best songs of 2017 so far.
Sadly, though October is arguably one of the most favored months, this year's is already an incredibly somber one, and we've barely just begun. With the unfathomable tragedy in Las Vegas, combined with the death of legendary Tom Petty, it's been a slight breath of fresh fall air to stumble upon these 68 new musical gems.
I'm giving an extra special shoutout to PVRIS (and their track "Anyone Else" off their incredible new album, All We Know of Heaven, All We Need of Hell), because I recently saw them and Lights (also on this playlist) at the Novo downtown on the first night of fall, so they hold a special little place in my heart.
Also, there are a handful of releases from artists I've interviewed, so I've got to give them shoutouts, too (SomeKindaWonderful, JOEY, Little Good Bad's Rachel B, and Logan Henderson).
In addition, loving DJ Snake's newest track "A Different Way," and I can't get enough of Illenium's new album or ODESZA's. Also, Tove Lo recently released "Disco Tits," and it kind of got swept under the rug (probably because of its non-radio-friendly nature), but it's unique and fun, so I definitely recommend giving it a listen!
Now that we've got all that out of the way, bundle yourself up in your coziest fall getup and check out the playlist—which also features Ty Dolla $ign, Trina, DJ Dan, Above and Beyond, The War on Drugs and Gorgon City—below!
[divider_flat]