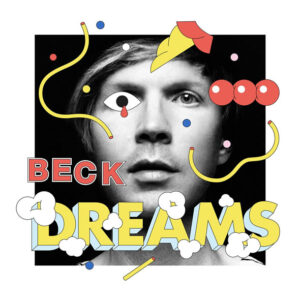 Is it just me or has this year gone by faster than any year prior? New Year's Eve feels like last month, and now here we are already at the end of June!
That said, yesterday marked the first official day of summer, which also marks the season closest to my favorite one of all – fall! With that, I bring you 21 new songs with which you can kick off the next three months of sunny poolside frolics.
Nothing feels like summer quite like Beck's new track "Dreams." With somewhat of a Foster the People flare, this song is sure to get you smiling as you cruise down PCH.
Dragonette is back with "Let the Night Fall," her first single since 2012. In typical form, the synthpop starlet's new track with have you on your feet!
Also along the lines of dance, Girogio Moroder is sure to get the discotheque poppin' with "4 U with Love," while Little Boots will also have you grooving with "No Pressure," Colour Vision brings the tropical house with "Haus Party" and Robert DeLong remixed The Bird and the Bee's adorable "Will You Dance?"
For some poppy pleasure, Hilary Duff's "One in a Million" is a total ladies anthem and I'm loving it! I'm also digging Powers' "Loved by You" – and Adam Lambert's Tove Lo collabo on "Rumors" is a must-listen.
Stay hydrated, everyone!
[divider_flat]