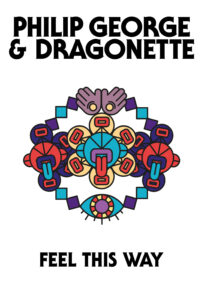 Time to pull out your rainy day playlists because it has been pouring out here in Los Angeles (what a relaxing relief)!
But in the midst of turning up those dreary, but oh-so-soothing Radiohead classics, I have a solid selection of new music that I think will perfectly complement the beauty that lies in the sky.
If mellow and melodic is what you're going for, I strongly recommend Summer Heart's "The Forbidden," Gallant's "Bourbon," Tep No's "Please Me," Inouwee's "Playground" or Day Wave's "You."
But if you need a little kick to get this overcast Monday into high gear, give a little listen to Philip George and Dragonette's "Feel This Way," Nora En Pure and Redondo's "I Got to Do," Touch Tone and Amanda Ply's "Taken By You" and Rain Man and Oly's "Bring Back the Summer."
Click below for the 20-song playlist, which also includes Phoebe Ryan, Paperwhite, Miike Snow, Tep No, Great Good Fine OK and LIGHTS.
[divider_flat]