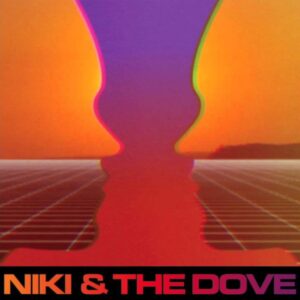 At long last, Niki & the Dove released new music!
The Swedish duo's dreamy indie-pop track "Play It On My Radio" is their first single since 2012, and it's one of 14 songs featured on this week's New Music Monday playlist.
The list also features "Call Me Crazy," an indie-pop-rock track by Josh Stevens, who I interviewed a few months ago and saw live last week at his EP release party in Hollywood.
There's a good handful of dance music this week. Cassian's "Feel It," Pegboard Nerds' "Just Like That" and Chet Faker and Marcus Marr's "The Trouble with Us" are among the new electronic tracks to start your week off with a kick.
Click below for the full list of fresh tunes, which also includes Ellie Goulding, Justin Bieber, Powers, St. Lucia, LISTENBEE, JES – and SOPHIE, who I saw at Rhonda in L.A. over the weekend as part of Future Classic's U.S. tour.
[divider_flat]