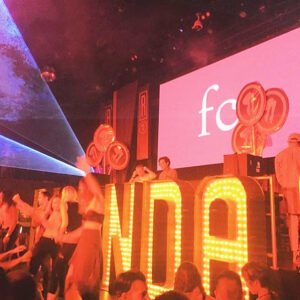 Rhonda is always one of the most lively and engaging music events, and this past Friday was no exception.
Classixx (my favorite), Touch Sensitive, Cyril Hahn, Basenji and Sophie were among the handful of fantastic acts from Australia's popular Future Classic label to hit up the famed disco party as part of the FC x USA Tour.
Held at the spacious Belasco Theater in Downtown L.A. for hundreds of partygoers, three full rooms were devoted to playing some of the most well-mixed house music I have heard in a while.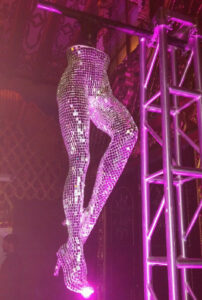 Missed these folks at their L.A. stop? They have upcoming shows in New York and San Francisco as well. And if you haven't had the pleasure of making it out to experience one of Rhonda's incredible nights, Oct. 30th is your chance in L.A. at the newly renovated Globe Theatre for Death Becomes Her night, featuring a DJ set by another favorite, Totally Enormous Extinct Dinosaurs, among many others. If you're in SF, Mezzanine is hosting the same event, but on Halloween night.
[divider_flat]