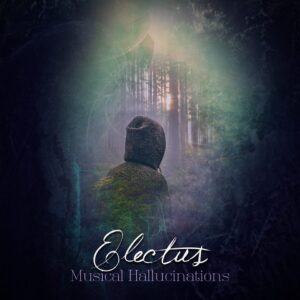 It's been 90 degrees outside in L.A. lately, but the cover of Electus' new Musical Hallucinations album – along with its 22 tracks – is anything but spring-y.
The vocal-free chillstep compilation is dark and mysterious, taking you on a more than 90-minute listening journey. I included "Imaginary Friend" on today's New Music Monday playlist, but each of the songs on the album are of a similar nature.
For something a little more upbeat, I recommend Duke Dumont's "The Giver" and "Stole the Show," by Kygo, who has been consistently keeping the dance hits coming. And hey, look who's back! Kylie Minogue's lil sis Dannii released her first dance-pop track in years. "Summer of Love" is sure to get you all hyped up for – well – the summer.
Niia brings her vocal A-game with "Davids House," while DJ Sneak flaunts his authentic house style with "Tribal Sexy."
Charles Hamilton and Rita Ora represent for Fox's Empire with "New York Raining," while Zimmer keeps that hip-hop sound flowing with "Down Low."
Listen to the playlist below for 14 new tracks, which also include songs by Pusha T, About the Girl and George Fitzgerald:
[divider_flat]