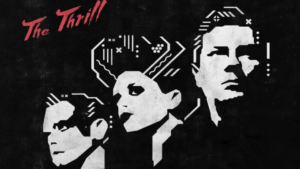 This is an electronic music lover's week!
Since releasing "Satisfy" almost a year ago, Nero has been relatively quiet. But the British dubstep trio is back with "The Thrill," which is made up of their signature heavy, dark, electro sound. This is just one of 15 songs that make up this week's New Music Monday.
Going off of that, Zeds Dead and Oliver Heldens teamed up for a melodic EDM track called "You Know," while Crooked Colours brings you "Another Way," an additional song I am totally into right now.
Also in the electro category (but much more upbeat) is Me & My Toothbrush's "On the Wall (Radio Mix)." I just discovered this act, and I was instantly smitten with their lively disco sound. I also totally love Hamilton and Hedvig's incredibly easy-on-the-ear "Courage (Deep Remix)."
On the completely opposite side of the sound spectrum, Christine and the Queens bring you "Saint Claude," a mellow little tune sung in part English and part French.
Also on the playlist is Jess Glynne's "Hold My Hand," Kero Kero Bonito's "Picture This," Ghost Loft's "Overflow," melodic bliss in Elizabeth Rose's "Another Earth" and a pretty dope hip-hop mashup "Old Thing Back" by Matoma, featuring classic tracks by Notorious B.I.G. and Ja Rule.
Listen to the full selection of 15 new songs below:
[divider_flat]