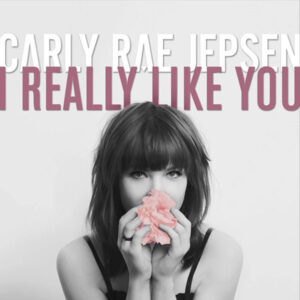 She's ba-aaack!
Carly Rae Jepsen has cyberspace all riled up (in a good way!) over the release of her new single "I Really Like You," which comes about three years after she skyrocketed to success with "Call Me Maybe."
The pop starlet is just one of the 17 artists featured in this week's New Music Monday, which also includes Purity Ring's "bodyache," along with Madeon featuring Passion Pit on "Pay No Mind" and Big Sean featuring Jhene Aiko on "I Know."
The list this week is pretty dance-heavy, with some melodic EDM by Tritonal, Mooij, Shaun Frank, Morgan Page and Eric Prydz Vs. CHVRCHES.
I'm also totally into new artist Chelsea Lankes. She has a soothing voice and a sexy sound, which is demonstrated on the Carousel remix of "Down for Whatever."
Check out the playlist of new songs below:
[divider_flat]