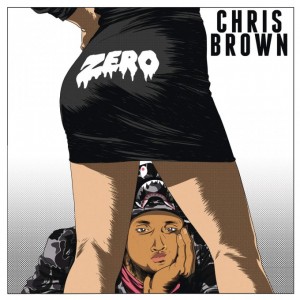 I have already proudly proclaimed my love for Chris Brown's latest track "Zero," an upbeat, empowering breakup jam that has such a catchy beat, I can't help but dance in the car. But if for some reason you still haven't heard it, be sure to check it out in the playlist of 21 new songs at the bottom of this post.
Also making the list is "Love Left," by 16 Bit Lolitas, fresh off the newly released Anjunadeep 07 compilation. Everything about anything Anjunadeep just screams fall and it puts me in the best mood. Also good for the new season is Erik Hassle's sexy R&B electro track "Natural Born Lovers." But much more on fall-esque tunes later this week when I post my fall 2015 playlist.
For today, though, there seems to be more lively music than chill. A-Trak's "We Fall Down," featuring Jamie Lidell is the perfect party starter. Ty Dolla $ign and Fetty Wap's "When I See Ya" will give you your hip-hop fix. And Ellie Goulding's "On My Mind" is ever the perfect electro-pop tune.
Click below for the complete list of new music, which also includes Yacht, Zhu featuring AlunaGeorge, Skylar Spence, Timeflies, tyDi and my buddies The Ruse:
[divider_flat]