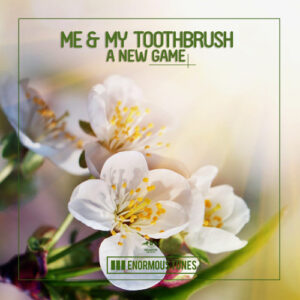 Like me, I'm sure many of you spent the weekend celebrating marriage equality! Well, just because it's now Monday doesn't mean the rejoicing needs to cease. I have 17 new tracks that are sure to get your week off to the right start! And we do have a holiday weekend ahead of us!
I have a pretty diverse selection of songs this week. For starters, I've got "A New Game," which is an upbeat disco club track by Me & My Toothbrush. I can't get enough of their music. It's so my style.
Also in the dance category, Maduk and Nymfo bring you some melodic drum n bass with "Africa," and NGHTMRE's remix of Tep No's "It's Alright" is a track not to be missed! Speaking of Tep No, I've also included EZY Lima mix of his song "Pacing." And Robyn fans, our favorite Swedish pop star puts her rapping skills on full display with "Love Is Free."
Speaking of rap, remember Khia (from 2002's "My Neck My Back" fame)? Well, I've included her latest sexually explicit release: "Yum Yum Sauce." Tyga just released his latest album The Gold Album: 18t, so I've included the melodic "Down for a Min." And Goodbye Tomorrow's bass-heavy "Pray 2 God" has been on constant replay.
Click the playlist below for this week's New Music Monday compilation, which also includes variations of pop by Scavenger Hunt, Laces, Years & Years, Selena Gomez and more!
[divider_flat]