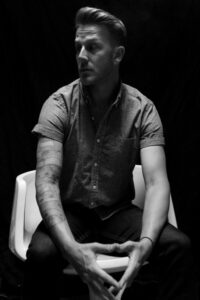 Soccer and music aren't known to go hand-in-hand, so when it came down to choosing between his two passions, Devin K (born Devin Kirtz) knew the "transition was inevitable" to move solely in the direction of becoming an artist.
"Everybody would be out partying and stuff after our games and I was just kind of in my hotel room, writing at all times," the former New York Red Bulls soccer pro tells skyelyfe. "I had to put 100 percent into one or the other, and music wins every time. It's not even a question."
So now, with four years of living in Los Angeles under his belt (he originally hails from nearby Long Beach, Calif.), the multitalented musician is ready to make a name for himself in the sound space – and he's starting to make waves with his latest single "Move" (more on that at the bottom).
The 26-year-old – who already has some minor tracks from years past on his discography – spills on everything from his dating status and musical influences, to his cooking skills and his full sleeve of tattoos!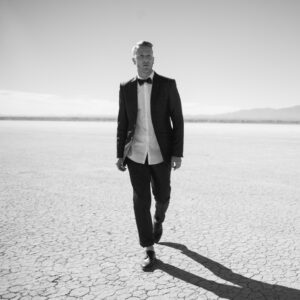 SL: What was the influence behind "Move?"
DK: I was on much more of a poppy path when I first moved to L.A. It was definitely an eye-opener. I didn't really know what to expect. It was kind of everybody directing me in where they thought I should go as an artist, but I thought what better way to show my [own] style than to just ask people if I make them want to move.
SL: Who are some of your artist influences?
DK: I'd say huge, huge influences of mine aside from all oldies are Robin Thicke and Lauryn Hill.
SL: What's your plan with releasing new music?
DK: I actually have way too many tracks and we're just trying to decide what's going to be next. I think I'm going to start off with an EP, as well probably four or five other tracks. We haven't decided yet.
SL: Are you going to stay with the sound of "Move?" What can we expect?
DK: I want everybody to expect soul-pop mixed with a hip-hop influence. Almost soul-pop R&B with lyrical meaning. As I release more songs, you'll see the lyrical context get deeper.
SL: Being from Long Beach, which isn't far from L.A., but yet still so different, what was the move and adjustment like?
DK: Everyone out here seems to be from somewhere else. I feel like I'm the exception being from Southern California. But it's crazy how it's 45 minutes away and it's a whole new world. It's been a crazy transition, but I definitely have not looked back. I love it. I love downtown and the beach. Growing up in Long Beach, I'm always, always at the beach.
SL: Can you talk a little about the inspiration behind your tattoos? Have you always been a tattoo guy?
DK: I got my first tattoo in a garage when I was 15 in Long Beach. My friend did it with a safety pin and India Ink. It was so sketchy [laughs]. I grew up very religious. My first tattoo was of a cross and then after that, the same guy legitimized himself and got his first tattoo machine. Then when I was 17, I got a soccer ball with an Argentina flag. My mom's from Argentina. And then there are three songs I ended up turning into my whole sleeve. My three favorite songs: "Yesterday" by The Beatles, "Man In the Middle" by Michael [Jackson] and then Stevie Wonder.
SL: A sexy guy like you – single? Taken? What's the status?
DK: I'm not in a relationship. Music is my girlfriend, wife, everything at the moment.
5 FUN FACTS
Last time I couldn't stop laughing: "Ok, people didn't think this movie was funny, but maybe I just watched it at the right time or whatever, but The Interview was so funny. I was dying watching it."
Last concert I attended: "I just attended the best show I've ever seen. It was the day before the Grammy's. I saw Big Sean at the House of Blues in West Hollywood. On one stage, he brought out Chris Brown, [Justin] Bieber, Meek Mill, Tyga, J. Cole, Kanye West. It was everybody on one stage and I was like, 'What is going on?' "
Last thing I cooked: "I cooked chicken parmesan on Valentine's Day. The boy can cook! I'm telling you, it turned out really well!"
Last time I was injured: "I just ruined my foot playing flag football. It was because of my manager. I'm running straight at him and he kind of ducked the other way and my foot went right into his shoulder."
Last present I bought for someone: "My mom and I hike a lot. So I got her some hiking shoes for Christmas."
Check out the sensual, desert-themed video for Devin's latest single Move, directed by Rob Witt and Alex Delgado:
[divider_flat]