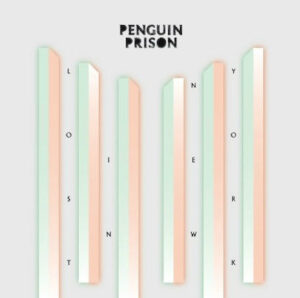 It's a big week for music!
Aside from the 17 new tracks I am about to present to you below, SXSW kicks off its music portion tomorrow in Austin, Texas, while many people are still recovering from San Diego's CRSSD fest this past weekend, which had the most amazing lineup I've seen since September's TBD Fest.
Regardless of whether you're headed to or from a festival, or simply sitting behind a computer at work, there's no inopportune time for new tunes!
Penguin Prison is back with another signature catchy electro-pop track. "Try to Lose" will certainly get your week off on the right foot!
On that note, Eden xo's "The Weekend" is that bubblegum pop you want to hate, but yes, like gum, it just sticks. It's the fun, upbeat song that will help you forget it's only Monday.
I'm also totally into Salt Ashes' "Raided." It's sexy, deep and dark, but yet with an upbeat melody all the way through. And if dark electro is your thing, Aurix's slow, dubstep-y "Breathe" is also on the list.
If you're a fan of Milo Greene like I am, I'm pretty sure you'll enjoy Laura Welsh's "Breathe Me In." She just released her full-length "Soft Control" album, filled with some mellower tracks more reminiscent of Florence Welch. Not only do the two share a similar last name and sound, they also both have red hair (for what it's worth). Music soul sisters in the making?
For the rap/hip-hop fan, there's Oddisee's "That's Love," and Mike WiLL Made-It's "Drinks on Us." Both artists will perform at SXSW.
I'm thrilled that Melbourne duo Gypsy & the Cat is back after a several-year hiatus! Their brand new synth-pop "Lost Control" is without a doubt the perfect comeback track and an upbeat change from the dreamier, folkier-sounding songs on their full-length 2012 album "The Late Blue."
Click below for the full list of new tracks this week, which also includes PeaceTreaty, Frankie, San Fermin, Monarchy and more!
[divider_flat]