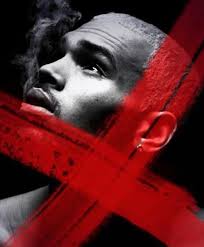 Some folks may beg to differ, but I'm just going to say it (in my own humble opinion, of course): 2014 was the most unsatisfying year in pop music that I can remember. Ok, Taylor Swift came through in the clutch at the end of the year with an album that took the world by storm. And there's no denying that Ariana Grande is a cutie who can sing (even though her music doesn't personally appeal to me). Obviously Sam Smith's music has a way with the ladies. And I have nothing but love for Tove Lo and Banks. But aside from that, hardly anything on the radio except for Chris Brown (despite his personal woes) resonated with me this year.
In the past, I could at least depend on a good hook in a commercial rap song to get me by, but even the so-called "hip-hop" this year was beyond laughable. Not only did every song sound the same, but I seriously can't keep up with who anyone is or what gimmicky nonsense they're talking about anymore. I mean, even Drake, who usually never lets me down, had me scratching my head in 2014.
That said, this is why I turn more and more to alternative avenues to find good music. From MØ's No Mythologies to Follow, to Tensnake's Glow, among many others, the year did indeed produce sounds that were rewarding to the ears.
Here is skyelyfe's favorite and least favorite music in 2014:
10 LEAST FAVORITE SONGS (in order):
1. "Anaconda" – Nicki Minaj
2. "Rude" – Magic!
3. "All About That Bass" – Meghan Trainor
4. "Talk Dirty" – Jason Derulo
5. "Wiggle" – Jason Derulo feat. Snoop Dogg
6. "Don't Tell 'Em" – Jeremih feat. YG
7. "Problem" – Ariana Grande feat. Iggy Azalea
8. "Black Widow" – Iggy Azalea feat. Rita Ora
9. "Show Me" – Kid Ink feat. Chris Brown
10. "Happy" – Pharrell Williams
10 FAVORITE SONGS (in order):
1. "Slow Love" – MØ
2. "Love Sublime" – Tensnake feat. Nile Rodgers & Fiora
3. "Loyal" – Chris Brown feat. Lil Wayne & Tyga
4. "Main Chick" – Chris Brown feat. Kid Ink
5. "Busy Baby" – Tomas Barfod feat. Nina K
6. "All of You" – Betty Who
7. "Diamonds" – Lane 8 feat. Solomon Grey
8. "Bullet Train" – Gardens & Villa
9. "Self Control" – Kate Boy
10. "Dreaming" – The Knocks
15 FAVORITE ALBUMS (in order)
1. No Mythologies to Follow – MØ
2. Glow – Tensnake
3. X (Deluxe Version) – Chris Brown
4. Blonde – Ghost Beach
5. Goddess – Banks
6. Queen of the Clouds – Tove Lo
7. Dunes – Gardens & Villa
8. Awake – Tycho
9. Singles – Future Islands
10. Noise vs. Beauty – Bassnectar
11. Take Me When You Go – Betty Who
12. Polyphony – Logistics
13. Strangers, Part II – RAC
14. Nabuma Rubberband – Little Dragon
15. Down to Earth – Flight Facilities
5 FAVORITE LIVE SHOWS OR ACTS (in order)
1. Cut Copy @ Lollapalooza in Chicago
2. DWNTWN/ASTR/The Knocks @ The Echo in L.A.
3. RAC/The Knocks (Something Classic Tour) @ The Fonda Theatre in L.A.
4. Robyn & Royksopp (Do It Again Tour) @ The Hollywood Bowl in L.A.
5. Future Islands @ Coachella in Indio, CA
While you anticipate what's musically in store for 2015, here's a playlist of my top 50 tracks of the year (in no particular order):
[divider_flat]