If you're anything like me this year, you've totally waited until the last minute to do holiday shopping and you're on a serious budget. I wanted to assemble a gift guide of items I'd consider giving to others, but also, of things realistic, affordable and easy to purchase on a whim. From sexy undergarments to loud, pocket-sized sound speakers, you won't find anything on this diverse list for more than $70.00!
YACHT-Inspired Sunnies by Chilli Beans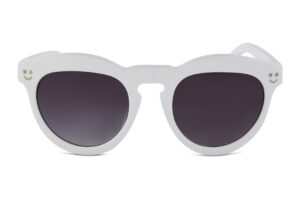 Like YACHT's music? Live their vibe all year round with the fashionable shades they designed exclusively for Chilli Beans. With an extra thick frame and keyhole nose bridge, I'm especially a fan of the Mini Grouchos. At only $65.00, these glasses adorably feature YACHT's signature smile on the temples. Act now for 20% off your first purchase!
TO BUY: http://chillibeans.com/collections/yacht/make-your-face-smile.html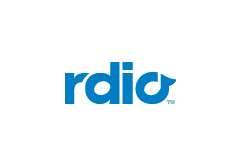 After your YACHT-inspired sunglass purchase, keep the music theme going with a gift of unlimited digital listening on Rdio! The 30 million-song app offers cards for any value, starting at $10 for an entire month of tunes.
TO BUY: http://www.rdio.com/gift/
Sol Republic's PUNK Wireless Bluetooth Speaker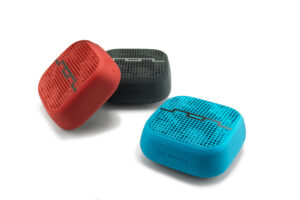 Now that you've purchased the music, why not top it off with a sleek speaker for listening to the songs? Sol Republic's PUNK wireless bluetooth speaker comes in seven fun colors, it has an eight-hour battery life, it's water resistant — and best of all, it's tiny! But don't be fooled by the size. The little contraption produces a lot of sound. These speakers are $69.00 + FREE shipping!
TO BUY: http://solrepublic.com/shop/punk-wireless-bluetooth-speaker.html
Holiday Packaged Tabanero Hot Sauce Bottles
Keep things hot in the cold with festive Tabanero hot sauce bottles, adorably packaged with little Santa boots! This all-natural condiment comes in two options for the holidays: two bottles for $9.99 + $5.00 shipping OR 12 5 oz. bottles for $59.99 + FREE shipping!
TO BUY: http://www.tabanero.com
RadioShack's 4000mAH Super Slim Portable Power Bank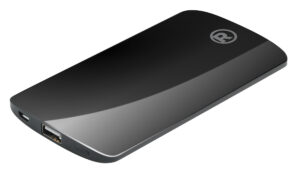 If there's one thing everyone can relate to, it's always running low on cell phone power. RadioShack has the perfect solution: the 4000mAh Super Slim Portable Power Bank, which offers back-up power for up to 13 hours. Its auto-off feature conserves power when not in use. The item pictured is $59.99, but there is a slightly bigger model that holds a little less power for $24.99.
TO BUY: in RadioShack stores or http://www.radioshack.com/radioshack-4000mah-super-slim-portable-power-bank/2302423.html
Naked Princess' Single Panty Gift Box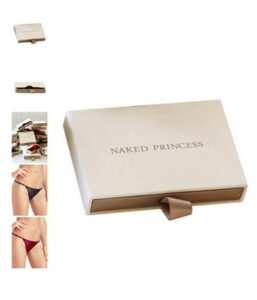 Sexy underwear is the perfect gift for a man to give and for a woman to receive! Naked Princess' upscale West Hollywood lingerie boutique offers a silk thong panty in a chic gift box for $24.00. The one-size-fits-most undergarment comes in three different color options.
TO BUY: http://www.nakedprincess.com/collections/gifts/products/single-panty-gift-box
Nissa's Limited Edition "Cheers" Necklace
Talk about festive! Nothing expresses spirit of the season quite like Nissa's gold limited edition "Cheers" necklace. Perfect for the holidays — and of course NYE — this fun piece is on sale right now for $62.00.
TO BUY: http://www.nissajewelry.com/cheers-necklace-limited-edition/
Isola's Brown Sugar Body Scrub Holiday Collection
Give off a whiff of the season with Isola's three-piece brown sugar body scrub collection. These all-natural detoxifiers come in caramel apple, candied fig and sweet cinnamon pumpkin. The trifecta of treats is $48.00.
TO BUY: http://www.isolabody.com/category_s/1846.htm
Malibu Beach House Candles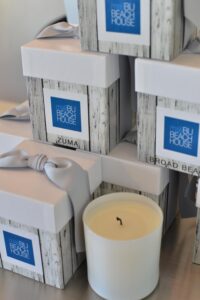 There's no wrong time of year to have the aroma of Malibu in the air, and newly opened boutique Malibu Beach House offers a selection of eight delicious, ocean-themed candle scents, including Point Dume, Zuma and 90265. The soy-based candles burn for approximately 60 hours and can be purchased for $45.00 each.
TO BUY: At Malibu Beach House (30745 Pacific Coast Highway, Building R, Suite 3, Malibu) or over the phone (310.457.5600)
With all of the color treatments and crazy things women do to their hair, it often calls for some serious replenishment. Nourage assures that its vitamins can reduce hair loss by 30%, improve strength by 12 %, and noticeably improve hair shine over 90 days. As an added benefit, the hair vitamin also reduces nail breakage in 87% of people who use it and improves skin moisture by over 30%. Who doesn't want to kick off 2015 with healthier locks? Get your 30-day supply for $59.95.
TO BUY: http://www.nourage.com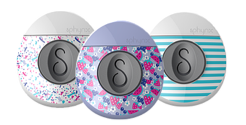 Imagine a shaving utility designed for the on-the-go woman – a handheld 3-in-1 gadget that includes razors, a refillable water component and ultra moisturizing lotion, so that a busy lady can run to the restroom on a whim and take care of any hairy situations without a fuss. That's why Sphynx was designed. The hefty tool is currently in the crowd-funding phase on Kickstarter. As a female with rare opportunities to take long, luxuriating baths, my fingers are crossed that this crafty creation comes to full fruition.
TO DONATE TO THE FUND OR LEARN MORE: https://www.kickstarter.com/projects/1372731673/1911804027?token=325e079c