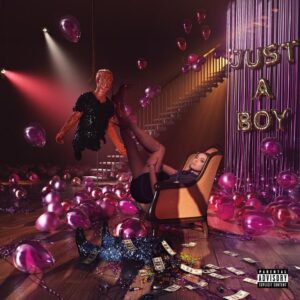 It's officially May—which means Coachella is a thing of the past, people are slowly slipping into their swimsuits and your workout classes are filling up faster than ever.
While not quite yet summer, May marks the peak of Spring, when people are showing a little more skin and embracing the time change. That said, everyone needs just the right playlist to help them get into the spirit, and we've got just that.
A nice departure from the more somber songs of months past, May's playlist is an upbeat transition into sunnier seasons. Kicking things off is "Just a Boy," the breakout track from Olivia O'Brien's debut album, Was It Even Real?. She describes the bop to Paper as "one of the most fun and empowering songs I have ever made," and that makes perfect sense, seeing as it's a big F-U to guys who have screwed her over, but the melody just makes us want to dance. Summer anthem, anyone? We've spotted it!
Following are some upbeat electronic tracks by A-Trak, Goldroom, Eden xo, Lipless, LUXXURY and more. If these don't scream springtime frolics, then I just don't know what does.
Scroll through the playlist below of 21 new songs you need to listen to this month!
[divider_flat]