It's no secret that my favorite season is fall. It makes me unconditionally at ease. So I guess it goes without saying that although there were some surefire highlights of the summer, I am beyond excited for the three-month falliday! But even while basking in the joys of the new season upon us, it would be unfair to discredit some fond memories of the past few months.
Here are five memorable moments from the sunniest season (in no particular order):
1. LOLLAPALOOZA
Talk about a trip of spontaneity! While talks of heading to the Windy City for Lolla weekend had been going on for some time, the trip wasn't officially booked until less than a week beforehand. The flight was far from inexpensive at this point, but at least my friend and I had a place to stay when we arrived (thank you for your hospitality, Elizabeth!). A handful of other close friends from L.A. were also in town for the festivities, so it was great to explore Chicago (for the very first time) with some of my favorite people. Oddly enough, after all was said and done, my Lolla group and I only made it to two shows out of the entire festival. But we definitely maximized our experience, making the two shows among the best options. Foster the People never disappoints, and Cut Copy's performance was so intimate and just perfect for a number of reasons. CC at Lolla was definitely one of the best live experiences I have ever had. When we weren't at the festival, frolicking around the city or pre-partying at one of our friend's amazing condos, we were pretty much stationed at the Hard Rock Hotel Chicago for their weekend-long Lolla afterparty, where we caught incredible performances by ASTR and Betty Who (always perfection). The weekend was pretty much flawless, except for how quickly it went by.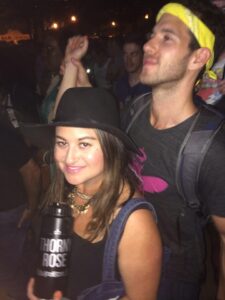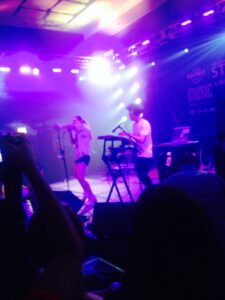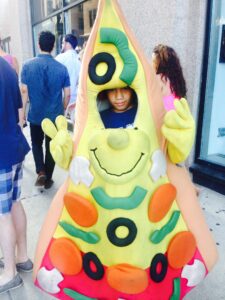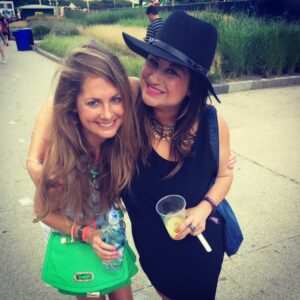 2. GETTING IN THE SPIRIT OF SIPPING SPIRITS
It's not like you have to twist my arm to try a new flavor of vodka or celebrate a spirit, and this summer was no exception when it came to doing just that. While Svedka kicked off the season in June with a pool party to celebrate the launch of their mango pineapple and strawberry lemonade flavors, VEEV concluded summer with a huge nighttime pool party as well, to spread the word about their new 70 proof VEEV 2.0. Complete with aerial dancers and a beautiful view of Beverly Hills, the #cheatonvodka-themed fete was at capacity in no time. Meanwhile, Grey Goose had a launch of its own this summer. I was on hand at the now-infamous 1oak night club in West Hollywood (thankfully no shootings on this particular outing), where I sipped the brand's new Le Melon flavor all night, as the crowd toasted Swizz Beatz and Kehinde Wiley. Cheers!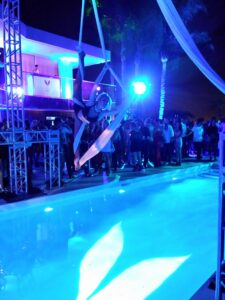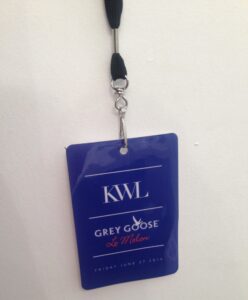 3. FESTIVAL OF ARTS/PAGEANT OF THE MASTERS
On a mid-July Saturday, I took a little drive just south of L.A. to Orange County with my dad. We attended the Festival of Arts/Pageant of the Masters in Laguna Beach. The annual event is California's premier fine arts show and this was my first time attending. The exhibits were seemingly endless and so diverse. After the festival, we grabbed dinner and then it was off to the spectacular display of living art. Yes, two hours are devoted to live people recreating historical pieces of artwork on a stage in front of hundreds of audience members. It's hard to describe to someone who hasn't seen it in person, but it is really interesting and I recommend checking it out to get a better idea.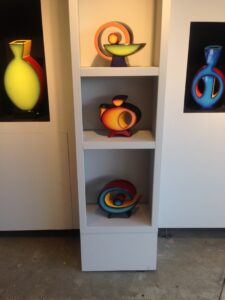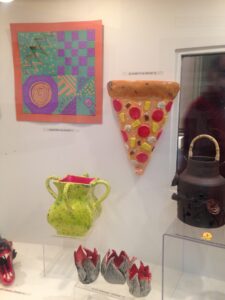 4. CRUSTACEAN'S REDHOUR SUMMER MUSIC SERIES
The summer heat had fully kicked in on this early Thursday evening in June and all I wanted was to be social in an air-conditioned space that provided wine. Well, luckily I managed to find that (and a sampling of an entire food menu) at the RedHour summer music series kick-off at Crustacean restaurant in Beverly Hills. My friend and I received the royal treatment sitting at a VIP table, while schmoozing with the eatery's owner and some of the night's lovely performers, who included American Idol alums Jessica Sanchez and Pia Toscano – along with Natasha and Daniel Bedingfield's equally talented sister Nikola Rachelle, who was definitely the highlight of my night.
5. THE TASTE LA
I wanted one final hurrah before kicking off my month of #Sobtember, so before ditching booze and carb-rich foods for 30 days, I went out with a bang at the Los Angeles Times' Taste L.A. event. I don't really know what else to say here except I could barely fit any of the array of beverages inside of me because I ate so much. The line for Ramen burgers dominated the whole event. I steered clear, but was sure to get my hands on churros, chicken & waffles, huevos rancheros, vegan cheeseburgers and who knows what else! All I know is it was worth every bite and I could barely move after my consumption. Thank you Food Flaunt for bringing me along, even if indeed it was one of the sweatiest days of the year.