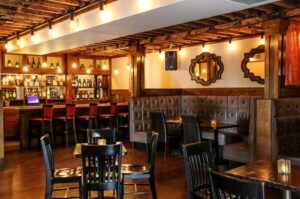 I try to keep my Hollywood ventures to a minimum, but I must say, after attending the soft opening of the city's new lounge Confession, I will most likely be heading that direction more frequently.
The multitiered space, designed to resemble an illuminated cathedral, is owned by prominent L.A. promoter Robert Kennedy (Greystone Manor, AV and 1Oak LA), along with Sunset Entertainment Group's Chris Breed and Alan Hajjar (White Lotus, Green Door, the Sunset Room).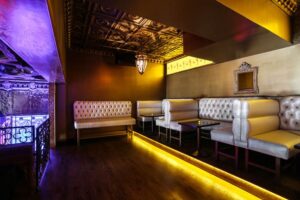 Boasting delectable cocktails (with equally adorable names – hi, Frolic and Ginny!), a full meal menu (which includes everything from truffle mac-n-cheese, to bacon-wrapped shrimp served over spaghetti) – and even an actual confession booth, the spot is expected to bring Hollywood some class, with a lot of sass.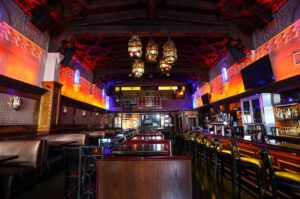 The venue just opened its doors to the (privileged) public on June 5th, and I was there to help celebrate. I look forward to making more confess-worthy memories at this sexy hotspot.
Confession
1666 McCadden Pl.
Hollywood, CA 90028
[divider_flat]