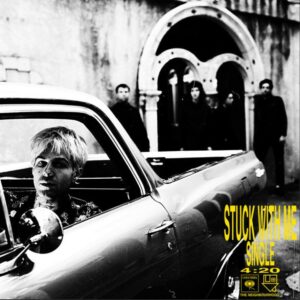 It's officially 2018, which means it's time to let go of last year—and time to regain faith in good music (because we all know there wasn't much of it in 2017).
While I don't have a whole lot to kick off January with, there's so far quite a bit on the horizon with upcoming album releases, including Camila Cabello (Jan. 12), Craig David (Jan. 19), Fickle Friends (March 16), and a bunch of TBDs. Sadly, after just hearing "Filthy," the debut single off of Justin Timberlake's Feb. 2 Man of the Woods album, that's one release I'm not looking forward to, but that's a whole 'nother story.
In the meantime, let's appreciate the 13 songs we've got in this month's New Music January playlist, shall we?
The Neighbourhood just released "Stuck with Me," the perfectly mellow tune to help you relax during those cold winter nights. If you want to stay on that chill path, Captain Kidd's "Wild" is the way to go. But if you want to kick things up a few notches, keep your ears perked up to electro tracks "In Love Again," by Win and Woo and "Embrace" by Manics. And we can't not give love to Jeezy FKA Young Jeezy, who teamed up with J. Cole and Kendrick Lamar on his latest single "American Dream."
Scroll below for the full playlist, which also includes Party Nails, Scavenger Hunt, Allies for Everyone and POWERS:
[divider_flat]